Softball Hitting Drills Video: Cutch #1 Power Fix
In This Softball Hitting Drills: Andrew McCutchen #1 Fix Video (4 of 4),
…of the Do This For Longer Drives softball hitting drills series, we'll talk about: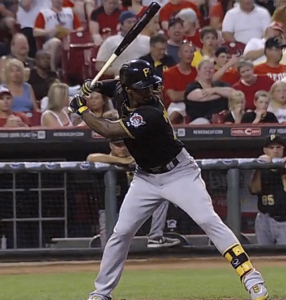 #1 Fix to consistent power,
Science of compressing the spring, and
How Andrew McCutchen and others get springy…
#1 Fix to Consistent Power
According to Thomas Myers in his book Anatomy Trains
, consistent power doesn't come from conventional softball hitting drills teaching:
Load hands back towards catcher,
Pull front arm,
Fire back hip,
Push back knee forward and/or down, or
Pull knob straight to the ball.
According to Dr. Erik Dalton in his collaborative book Dynamic Body
, the brain-body connection doesn't work in this way:
"Modern Science reveals the brain does not recognize individual muscle activities due to lack of practical purpose."
Science of Compressing the Spring
The secret to consistent power lies in springy connective tissue called Fascia…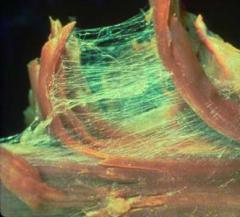 Cotton candy or spider web-like material,
The bones and muscles float in it,
Is made up of mostly stiff collagen…which to the body, is like steel to the building industry,
Compression and tension forces are acting within the body at all times, and
Compressing the spring happens in an "X" pattern across the front and back of the torso.
I call it the Catapult Loading System.
How Andrew McCutchen and Others Get Springy
Watch how similar the following athlete movements are…front shoulder down and back to back hip…
Andrew McCutchen – 2013 NL MVP: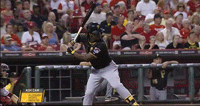 Paul Rabil – USA Lacrosse, fastest throw on record: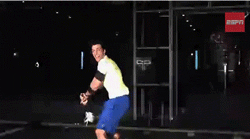 Jurgen Schult (German) – Discus World Record Holder (since 1986):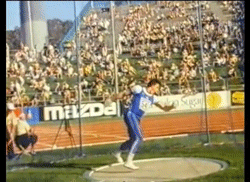 So, when doing softball hitting drills, charge the body's springy fascial tissue. This is the #1 fix to consistent power. CLICK HERE if you missed Part-3: losing force transfer with a bad head-spine connection.
https://hittingperformancelab.com/wp-content/uploads/2014/09/andrew-mccutchen-un-weighting-principal2.png
530
506
Joey Myers
https://hittingperformancelab.com/wp-content/uploads/2021/10/hitting-performance-labs_c90c0362088ef1d3d528f3078f4f8ac1-300x75.png
Joey Myers
2014-03-12 23:40:27
2019-01-18 18:01:17
Softball Hitting Drills Video: Cutch #1 Power Fix