Top 5 Short Inspirational Hitting A Baseball Quotes: Ted Williams, Derek Jeter, Giancarlo Stanton, Sadaharu Oh, & Jose Bautista
Discover our top-5 list of short inspirational hitting a baseball quotes by Ted Williams, Derek Jeter, Giancarlo Stanton, Sadaharu Oh, and Jose Bautista.
5 Powerful Baseball Quotes From Top Hitters…
I often post inspirational baseball quotes from top MLB hitters on my Facebook fan-page. So I wanted to share my top five player quotes and photos that get the most engagement on Facebook…ENJOY!
Derek Jeter
I read D.J.'s unauthorized biography The Captain: The Journey Of Derek Jeter
, and baseball quotes like this of his sum up his whole career.
Even though Derek Jeter was the 6th overall pick by the Yankees in the 1992 draft, he made over 50 errors at Shortstop his first year in professional baseball! The Yankees doubted him and talked about moving him to the outfield. He improved on his fielding, and the rest is history.
Whether it was brutal contract negotiations with the Yankees, media scrutiny from one of the biggest cities in the world, "Stat-heads" saying he had no range to his glove side, or injuries, Derek Jeter found a way to beat the critics, his competition, and inevitably etch himself into the Hall of Fame.
SCIENCE-BASED TRAINING:
Improve your hitting strategy dramatically by applying human movement principles.
Learn not only how and what to train but also the science behind the methods.
Giancarlo Stanton
Fangraphs lists Giancarlo Stanton as a beast, 6-foot, 6-inches, 240-pounds! And according to Wikepedia.com he was a three-sport athlete. Before being drafted in 2007 by the Marlins, he was offered a baseball scholarship at USC, and offers to play football at UCLA and UNLV.
I love hearing this quote come from such a "big" guy. I subscribe to the fact that Giancarlo Stanton was such a well-rounded athlete, and didn't have access to year-round baseball that contributed to his success so far.
Unfortunately, a lot of Little League coaches and parents focus on just hitting the ball, instead of hitting the ball hard. These types of baseball quotes are great to put hitting into perspective.
Jose Bautista
One of the "smallest big hitters" in baseball. FanGraphs.com lists him at 6-foot, 205-pounds. But his Metrics make him look like Giancarlo Stanton!!!
These types of baseball quotes are based on mindset at the plate. And after watching Jose Bautista swing, we can see he doesn't get cheated…shocker, I know. Consider this…
One of my hitting friends Bob Hall from Canada shared with me something he heard from a scout about having a plan at the plate…
You're either a fisherman OR a hunter. The fisherman waits for the fish to bite, while the hunter stalks his prey. I tell my hitters to use both, depending on the pitcher's accuracy and hitting situation, to their advantage.
Sadarharu Oh
Sadaharu Oh, another small slugger, is listed at 5-foot, 10-inches, 173-pounds according to Baseball-Reference.com. Why is this significant?
During Hank Aaron's time, Sadaharu Oh played in Japan and was considered the Barry Bonds (career home-run leader) of Japanese baseball. He blasted 868 dingers over the span of 22 seasons…and that's almost 40 per year!
CLICK HERE for a post I did asking for my reader's reaction on his mechanics. Judging by these types of Sadaharu Oh baseball quotes, technique was his saving Grace. It had to be, because he had to "do it right" to compete the way he did.
And sure, against today's Major League pitchers, Sadaharu Oh probably wouldn't hit as many homers, but man, how consistent his power was over 22 seasons. I agree with one of my reader's comments from the article link above, that if Oh played in America today, they'd have made him a slap hitter, much like they did Ichiro, because of his small physique. Ichiro can hit the long ball, but not allowed. Darn shame 🙁
And last but certainly not least…
Ted Williams
I don't think Ted Williams needs an introduction. Looking at this picture, it seems to be around his magical .406-year, three years into the Big Leagues and weighing about 180-pounds, soaking wet, while standing at 6'3″! He had the height, but definitely WAS NOT gifted with body mass.
In his biographies he often cited "inhaling" multiple malt shakes per day to put weight on his frame. Too bad he didn't have access to the information we have on that today!
In baseball quotes like this, Ted Williams talks like a man who struggled to do it right. "…you can't make a hitter, but I think you can improve a hitter," is not something Daryl Strawberry would say. Failure is a huge part of hitting, way more than pitching. We learn from our failures more than our successes. Our hitters need to know from an early age that failure is okay. As long as we use it as a tool to get better. Progress is a process.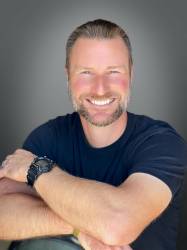 Latest posts by Joey Myers
(see all)
https://hittingperformancelab.com/wp-content/uploads/2015/01/derek-jeter2pdf.jpg
532
800
Joey Myers
https://hittingperformancelab.com/wp-content/uploads/2021/10/hitting-performance-labs_c90c0362088ef1d3d528f3078f4f8ac1-300x75.png
Joey Myers
2022-09-06 09:45:55
2022-09-06 23:32:13
Top 5 Short Inspirational Hitting A Baseball Quotes: Ted Williams, Derek Jeter, Giancarlo Stanton, Sadaharu Oh, & Jose Bautista