FIX Pulling Head Off, Front Side Flying Open, Over Rotation Spinning Off Baseball Or Softball Hitting Drills | Josh Donaldson Vs Jose Bautista "Keep Front Shoulder In" Common Flaw Swing Advice & Batting Stats
Discover how to FIX pulling the head off the ball, front side flying open, and over rotation spinning off the baseball or softball hitting drills.  Learn about Josh Donaldson versus Jose Bautista "keep front shoulder in" common flaw swing advice and batting stats…
"Staying Closed" for Fastpitch Softball & Baseball (NOT What You Think)…
In this article, we'll compare the swings of Oakland Athletic's (now Yankees) Josh Donaldson and quasi retired Jose Bautista.  In the video, we'll discuss:
Donaldson v. Bautista metrics,
What "staying closed" means to spine engine mechanics, and
Where Josh Donaldson might be leaking force at impact.
Josh Donaldson v. Jose Bautista Metrics
This section is split up as follows:
Physical
Swing analysis
Key offensive stats
 Physical
Tale of the tape (according to Baseball-Reference.com):
Josh Donaldson – 6'0″, 220lbs
Jose Bautista – 6'0″ 205lbs
SCIENCE-BASED TRAINING:
Improve your hitting strategy dramatically by applying human movement principles.
Learn not only how and what to train but also the science behind the methods.
Swing Analysis
Both hitters:
Use a distinctive leg kick,
Have an early start to their swings (pick up front foot when pitcher breaks the hands)
Use forward momentum,
Stay tight in final turn,
Use Catapult Loading System (down shoulder angle & show numbers to pitcher), and
Start their first name with the letter "J".
Key Offensive Stats
Here are FIVE key offensive stats based on a 162-game average (Baseball-Reference.com in May of 2014):
On-Base Percentage (OBP) – JD* = .351, JB** = .365
Slugging Percentage (SLG) – JD = .467. JB = 489
On-Base + Slug (OPS) – JD = .818, JB = .854
Doubles – JD = 36, JB = 28
Homers – JD = 24, JB = 31
*JD stands for Josh Donaldson
**JB stands for Jose Bautista
So why does Jose Bautista come out on top even though he's outweighed by 15lbs?  Consider this…
Josh Donaldson: CLICK HERE to see a scatter graph of his dinger disbursement in 2013 (according to ESPN Stats & Information Group).  In the 158 games he played in 2013 (24 homers) his…
Average true distance was 391.3 feet, and
Average speed off the bat was 103.7 mph.
Jose Bautista: CLICK HERE to see a scatter graph of his home-run disbursement in 2013 (according to ESPN Stats & Information Group).  In the 118 games played (hand/wrist injury) in 2013 (28 homers) his…
Average true distance was 400.3 feet, and
Average speed off the bat was 104.8 mph.
The bottom line?
Joey Bats played 40 less games in 2013, but still outhit Josh Donaldson.  So let's answer the question of how Bautista hit each homer, on average, 9 feet further, and drove the ball 1.1 mph faster off the bat.
Let's begin building a case as to where Josh Donaldson may be bleeding force at impact…
What "Staying Closed" Means to Spine Engine Mechanics
Most confuse the meaning of the coaching cue "staying closed".  The hitter DOES NOT "stay closed" with the bottom half.  For maximum energy transfer, the pelvis should open when the body weights the front foot after striding.  Both hitters seem to prematurely open their pelvis before the heel hits the ground.  This isn't efficient!  We'll talk about:
The truth about staying closed,
The importance of heel strike to locomotion, and
Swinging in sand: effortless power or powerless effort?
The Truth About Staying Closed
In the video, we apply two of three coupled motion of the spine actions, according to Dr. Serge Gracovetsky's book The Spinal Engine
:
Side bending (evidenced by a down shoulder angle), and
Axial rotation (hitter shows numbers to pitcher, while pelvis stays parallel to the plate)
In the video, we clearly see both hitters do this.  Donaldson more than Bautista.  I mentioned both hitters prematurely open their pelvis before heel strike.  Let's look at the gravity (pun intended) of doing or not doing this…
The Importance of Heel Strike to Locomotion
In the book
, Gracovetsky offers one of several meanings for maintaining a healthy spine using spinal engine mechanics (p. 168):
"…the compressive pulse generated at heel-strike is essential to the locomotion process.  The shape of this pulse must be very specific if maximum energy is to be transferred from the earth's gravitational field to the rotating pelvis."
Both hitters "stand tall" before falling forward and "getting shorter" into the turn.  This lifting of the torso is like running versus walking.  When running, our heel hits the ground creating a compressive force that is equaled to NINE-times our body weight, Dr. Gracovetsky says.  Gravity pulls our body down (Un-Weighting Principal), and at heel strike, the ground pushes back in a compressive force.  The greater the force, the faster the pelvis opens.
The following is where I foreshadow the problem with Donaldson…
Swinging in Sand: Effortless Power or Powerless Effort?
Dr. Serge Gracovetsky offers this example in the book (pgs. 168-169),
"Running or walking on soft sand is not easy and is very tiring,  In this particular case, the energy leaks into the sand, the impact force is reduced, and the compressive pulse through the spine is attenuated [disabled] as the total energy recovered is reduced."
The compressive force is softened by the sand, which doesn't allow the pelvis to turn using efficient spine engine mechanics.  To maneuver, the brain has to recruit big muscles to do the work.  This is why you get a workout walking on sand…it's powerless effort, rather than effortless power.
Donaldson is basically turning his pelvis using muscle mass (like walking in the sand).  Whereas Bautista looks more effortless because he's using efficient spine engine mechanics, gravity, and gravitational reaction forces…
Where Josh Donaldson May Be Leaking Force at Impact
In the video, you'll see Donaldson start opening his pelvis five frames before he weights his front foot.  His front foot looks like it almost "hovers" over the ground for 3-4 frames.  Opening the pelvis without a true compressive force (gravity and gravitational reaction forces) would be like hitting a baseball while standing on sand!
Bautista starts opening his pelvis only two frames ahead of weighting his front foot.  Joey Bats experiences a higher compressive force at landing than Donaldson does.  This is why "staying closed" with the upper half, and committing the body to landing on the front foot is crucial to an average increase of:
9 feet to batted ball distance, and
1.1 mph to ball exit speeds.
Post UPDATE: after Josh Donaldson was traded to the Toronto Blue Jays in 2015, this post was picked up by the Canadian National Post (Just above the Jose Bautista image).  Also, there was an "upgrade" to his hitting mechanics since this post was first published in 2014.  CLICK HERE for a link to an Athletics Nation article talking about a difference in J.D.'s 2013 & 2014 swing mechanics.  In 2015, Josh Donaldson reverted back to his minimalist "barrel tilt" 2013 hitting mechanics.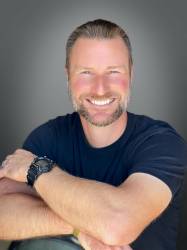 Latest posts by Joey Myers
(see all)
https://hittingperformancelab.com/wp-content/uploads/2022/08/Josh-Donaldson-Baseball-Softball-Swing-Advice-Front-Side-Flying-Open-Spinning-Off-Hitting-Drills-2.png
423
800
Joey Myers
https://hittingperformancelab.com/wp-content/uploads/2021/10/hitting-performance-labs_c90c0362088ef1d3d528f3078f4f8ac1-300x75.png
Joey Myers
2022-08-22 09:00:52
2022-08-28 21:44:41
FIX Pulling Head Off, Front Side Flying Open, Over Rotation Spinning Off Baseball Or Softball Hitting Drills | Josh Donaldson Vs Jose Bautista "Keep Front Shoulder In" Common Flaw Swing Advice & Batting Stats