MLB Network Swing Analysis: Player Giancarlo Stanton Talks Hitting Approach | High School Pre Game Routines For High School Baseball & Softball 2022
MLB Network and Alex Rodriguez swing analysis interview with New York Yankees player Giancarlo Stanton as he talks hitting approach.  Learn concepts applicable to High School pre game routines.
Giancarlo Stanton Swing Breakdown Video
I can't believe I missed this Giancarlo Stanton swing breakdown video.  I remember how on fire he was July of 2018, when he made a certain change to his stance.
Also, other information people search about Giancarlo Stanton (as of July 2022): he's 32yos, batting average is .245, he's 6-foot 6-inches, and is American: Irish American, Puerto Rican, and of African American descent.
One more cool note of interest before getting into the interview above, New York Post article: "Yankees' Giancarlo Stanton home run was hardest-hit ball in MLB this season".
Some of the things you'll discover in the above video:
Hard work with a purpose,
His pitch hunting approach,
Line drives on a "fairway" strategy,
WHY a closed stance, and
How to hit Jacob DeGrom…
SCIENCE-BASED TRAINING:
Improve your hitting strategy dramatically by applying human movement principles.
Learn not only how and what to train but also the science behind the methods.
Here are some thoughts and time stamps from the above video…
At the 0:45 minute mark, A-Rod makes the observation that Giancarlo Stanton works hard.  Before, during, and after games, like A-Rod says, "Almost working too much."  I don't agree with that.  As long as the player digs the hard work, and works on the right things.
At the 1:00 minute mark, Giancarlo Stanton gives a little insight into his approach at the plate.  Focusing on what he expects to see from the pitcher.  I'm assuming this is based on data collection.  Pitch patterns and sequencing.  Based on what the pitcher is trying to do to him.  "Altering" Stanton's homework a bit.  Wants the video analysis he watches to be as fresh as possible, so at least 30-mins before going out to the game.
At the 1:45 minutes mark, A-Rod asks how Giancarlo Stanton's hitting strategy changes based on ballparks – in reference to his trade from Marlins (big park) to the new Yankee stadium (small park).  Is he trying to lift more or just hit line drives?  Stanton says he's still trying to hit line drives.  Still have to put barrel on the ball for the short corners. A-Rod tells Stanton that when he used to hit there, he'd pick out sponsorship signs as targets to drive to.  Act like a fairway and have targets?  Giancarlo Stanton said he likes the bullpen and Toyota sign as a target at Yankee stadium (RCF) – keeps him "inside the ball".  Gives his hands a chance to strike, and get good barrel on the ball.
At the 2:44 minutes mark, A-Rod asks Giancarlo Stanton about the change in his stance – to more closed.  Why did he do it?  It keeps his direction towards the bullpen.  Less chance to pull off – shoulder and hip.
At the 4:00 minute mark, Stanton is asked what his ideal pitch and location is.  Slightly in from middle and 92-mph, 4-seamer, straight.  Interesting to note, Perry Husband has said a majority of pitchers throw to 88 to 93-mph perceived velocity.  They throw to barrels by slowing their fast stuff down and speed up their slow stuff – based on pitch location and sequencing.  I'm not shocked Giancarlo Stanton picked 92-mph, regardless of FB, CB, CU, etc.  It's ideal timing zone of most Major League hitters.
At the 5:20 mark, A-Rod asks Giancarlo Stanton how he hits Jacob DeGrom so well.  And btw, DeGrom does well with Effective Velocity according to Perry Husband.  Be patient and lock in what Stanton is trying to do, not what DeGrom is trying to do.  Sometimes you'll get what you want and sometimes not.  He's thinking right center against DeGrom.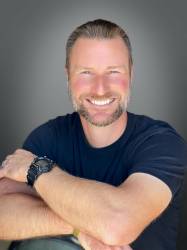 Latest posts by Joey Myers
(see all)
https://hittingperformancelab.com/wp-content/uploads/2020/08/Giancarlo-Stanton-Swing-Breakdown.png
280
500
Joey Myers
https://hittingperformancelab.com/wp-content/uploads/2021/10/hitting-performance-labs_c90c0362088ef1d3d528f3078f4f8ac1-300x75.png
Joey Myers
2022-07-05 09:00:24
2022-07-05 18:46:09
MLB Network Swing Analysis: Player Giancarlo Stanton Talks Hitting Approach | High School Pre Game Routines For High School Baseball & Softball 2022