Baseball Training Aids: Long Slow Swing Fix?
Baseball Training Aids Review: The Speed Hitter
It's featured advertising on MLBNetwork.  Derek Shelton, the Tampa Bay Rays hitting coach, is the spokesperson in the video ad (CLICK HERE to see video).
Go to the SpeedHitter website, and you'll see endorsements from:
CC Sabathia (son uses),
Aaron Boone (son uses),
Kerry Wood (son uses), and
David Segui.
I've also seen the Speed Hitter being used – this past summer – in Little League All-Stars game on-deck circles.  Does it work?  In this baseball training aids video blog post, we'll talk about:
Speed Hitter baseball training aids review,
Barrel path science, and
A better alternative…
Speed Hitter Baseball Training Aids Review
Two main objectives of Speed Hitter baseball training aids (softball included) allegedly address a hitter's contact point and barrel path.  A hitter is suppose to swing it and hear the "pop" of the ball where contact is made.  The Speed Hitter is priced between $59.99-79.99 + shipping.  Baseball training aids that are highly endorsed and visible often raise red flags for me.  THREE reasons WHY:
Endorsements – A majority of Pro-level athletes simply CANNOT teach what they do (or did)*,
Expertise – MLB hitting coaches carry A LOT of high "lose-your-job" risk instructing big money ballplayers, and
Marketing – Big money ads, in the proper places, can lend massive credibility to a defective concept that as a result, users tend to overlook.
*This actually has to do with what Neuro Linguistic Programming calls Unconscious Competence.  Players simply perform on 'auto-pilot'.  On the other hand, Conscious Competence is being able to instruct someone else to exactly model what you're doing.
Barrel Path Science
Speed Hitter baseball training aids are flawed for FOUR-reasons:
Point of contact and barrel path -for the most part – are two different things,
Point of contact – ranges from slightly out front of the hitters front foot (inside pitch) to slightly behind it (outside pitch).  CLICK HERE to watch Harold Reynolds change his point of view on where contact actually is made on video,
Barrel path – should be as long as possible starting in front of the catcher's glove, extending about 6-12 inches passed contact (Power-V), and
Tampa Bay Rays hitting coach and Speed Hitter spokesperson Derek Shelton doesn't have an efficient swing himself (wraps the bat in the ad).
Addressing #2 above – The main objective of the Speed Hitter is to use the hands to be "short to the ball".  The problem is an efficient swing isn't focused on accelerating the barrel at the point of contact.  It's before that, if we look at the inverse relationship between turning speed and moment of inertia in Conserving Angular Momentum.  CLICK HERE for the latest video I did on fixing bat drag and the science of turning faster.
Addressing #3 above – Being "short to the ball" cuts off a hitter's ability to get on the plane of the pitch early.  Having a barrel on pitch plane early is key, just in case the hitter is late on a pitch.  CLICK HERE for a Chris "Crush" Davis post I did revealing "5 Problems with being 'Short to the Ball'".
A Better Alternative…The Swing Blaster
FIVE benefits of using Swing Blaster baseball training aids (good for softball as well) are:
Early Barrel Acceleration – focuses on getting the barrel on pitch plane ASAP.  It's not about being quick to the ball, it's about being quick to pitch plane.
Lengthens Hitter's Pitch Plane – Gives hitter the ability to hit pitches harder – and keep them fair – that they may be late on otherwise.
EIGHT levels of difficulty – there are eight little 'washers' that increase or decrease the level of difficulty to hear the audible "click".
Take soft toss – You can use the Swing Blaster to take short range soft toss.  A hitter CANNOT do this with Speed Hitter baseball training aids.  DO NOT hit LIVE batting practice with it unless the hitter has good bat control.
MADE IN USA
How does it work?
The Swing Blaster gives a hitter audible feedback in the form of a "click" when max barrel speed has been reached.  It's simple…
If the hitter hears the "click" AND contact at the same time, then they're doing it WRONG.  If they hear a "click" FOLLOWED by contact, then they're doing it RIGHT.  Whereas Speed Hitter baseball training aids have it backwards.  They want the hitter to hear the "pop" at contact.  To be effective, this isn't when a hitter should be accelerating the barrel.  The barrel should already be accelerated at impact.  Impact is when a hitter's arms are lengthening out or adjusting in to increase turning speed or inertial force.
The price?  Get yours today for only $34.99 + shipping on Amazon…I'm not sure if Swing Blaster will be raising the price soon, but for now you'll be SAVING at least $25 than buying a Speed Hitter.  CLICK the following link to…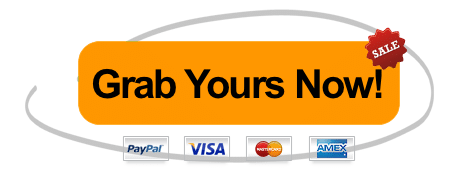 https://hittingperformancelab.com/wp-content/uploads/2014/09/baseball-training-aids-swing-blaster-reviewfb.png
394
663
Joey Myers
https://hittingperformancelab.com/wp-content/uploads/2021/10/hitting-performance-labs_c90c0362088ef1d3d528f3078f4f8ac1-300x75.png
Joey Myers
2014-10-01 04:53:40
2018-06-14 03:43:27
Baseball Training Aids: Long Slow Swing Fix?