Cody Bellinger Hitting Analysis Reveals Ways To Consistently "Hulk Smash" The Ball
Cody Bellinger Swing Dissection: How To Get "What's Real" Out Of "What's Feel" 
I have a treat for you (and it involves the swing of hot hitting rookie sensation Cody Bellinger)…
…an analysis of an analysis if you will! lol
I've been licking my chops over the past week, to share the above video that multiple reader-friends asked my opinion on.
This was a perfect opportunity to discuss the "real" versus "feel" debate that confuses many new coaches.
And here are interesting Jim Thome talking points from the above video (watch this first, don't jump ahead to the video below):
"Hit through the middle…not hook the ball".  Not letting top hand get out in front at impact…wanting to keep "bat flat" or flush at and through impact (about 1-min & 3:00 mark)
Want wrists to come through impact towards the pitcher, Harold Reynolds using terminology "stay inside the baseball", Thome saying "stay through the baseball"…Thome makes comment that this game will tell you what to work on next (about 2:00 min mark)
About Cody Bellinger's swing: "Hands are absolutely electric", back leg is straight (during stance), knob points down to back foot, back foot has a little bit of turn in it…allows hips to get through? Everything stays straight (he mentions "level" later in the video) to the baseball with shoulders and pelvis, hands are above the baseball (about 3:30 mark)
"King of the Mountain" Drill…down to the baseball means level to the baseball, barrel flat and level with the baseball, hit middle to a little bit below. Hit middle of the ball, not bottom or top. Hands above the baseball.  (about 4:50 mark)
Load slower and control my breathing…"diving steep", not falling forward committing too much weight forward.  Good drill for controlling forward momentum (about 6:50 mark)
Straight back leg, turning the back toe slightly forward toward the pitcher.  Creates torque in the back hip. (about 8:15 mark)
I was just going to do a post and ask for your thoughts on this Cody Bellinger swing analysis, but some of the talking points fired me up, so I couldn't help myself with the following analysis of the Jim Thome analysis… 😉
Yes, I know, the video is a bit long, but there are MANY gold nuggets in there I think Jim Thome touched on, EVERY coach can learn and share with their hitters.
Here's a list of my talking points (in this order)…
Addressing Jim Thome Comments of Cody Bellinger's Swing
"Hands electric",
Back Leg Straight,
Knob points down at stride landing,
Back foot turned slightly in towards pitcher (Supple Leopard book by Dr. Kelly Starrett), and
Shoulders/Pelvis should be straight or level.
And,
Jim Thome General Swing Comments
Hit through middle – "flat" or flush with impact,
Game tells you what to work on next (Golf Flow book by Dr. Gio Valiante)
Load slower, control breathing (CLICK HERE for this Jose Bautista video that discusses "load slow and early",
"Diving deep" cue,
Swing down, and
Barrel above the hands.
Please share any comments, questions, or criticisms below… 😀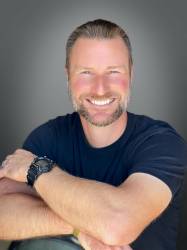 Latest posts by Joey Myers
(see all)
https://hittingperformancelab.com/wp-content/uploads/2017/07/cody-bellinger-jim-thome-swing-analysis-e1499361925879.png
341
500
Joey Myers
https://hittingperformancelab.com/wp-content/uploads/2021/10/hitting-performance-labs_c90c0362088ef1d3d528f3078f4f8ac1-300x75.png
Joey Myers
2017-07-06 20:03:55
2018-06-29 04:57:54
Cody Bellinger Hitting Analysis Reveals Ways To Consistently "Hulk Smash" The Ball