Demonstration On How To Take "Slack" Out Of The System (and what it means)…
Here's a great way to help coaches and players understand taking slack out of the system, demonstrating the power of the spinal engine.
We call it the "coiling" core, NOT the "braced" core most teach their hitters.  A braced core is fantastic in the weight room, but NOT in the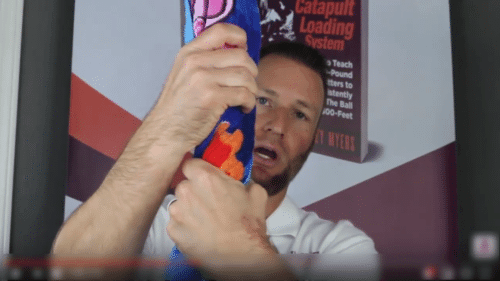 batter's box.  CLICK HERE for an interview I did with Bosu Ball
inventor David Weck, where he takes a deeper dive into this.
Some understand the importance of shoulder-hip separation, but what most don't know is that we MUST create tension in the neck – where the 'C' and 'T' sections of the spine connect, as well.
And here's what most ARE NOT saying…an inward turn of the hips is not important, if not detrimental, to the beach towel effect of the spinal engine.
Many say the swing of Ted Williams resembled the twisting of a Barber Pole.  The above video clearly demonstrates what was happening in his swing that some observed.  CLICK HERE for a post I did on the swing of Ted Williams.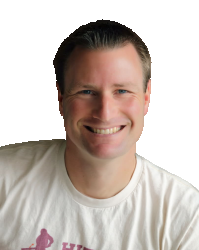 I'm a member of the American Baseball Coaches Association (ABCA), the International Youth and Conditioning Association (IYCA), and the Society for American Baseball Research (SABR).I'm also a HUGE supporter of the Positive Coaching Alliance (PCA).

I've spent 11+ years in the corrective fitness industry, and have too many alphabet-soup certifications to bore you with.I also played four years of Division One baseball at Fresno State from 2000-2003.

It's NOT how you study, but what you study that counts.I apply human movement principles (or rules), validated by science, to hitting a baseball and softball.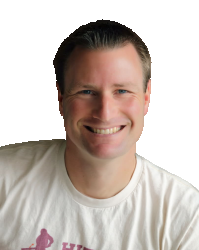 Latest posts by Joey Myers (see all)
https://hittingperformancelab.com/wp-content/uploads/2019/01/wringing-towel-spinal-engine-e1548968244919.png
281
500
Joey Myers
https://hittingperformancelab.com/wp-content/uploads/2018/05/hitting-performance-labs_c90c0362088ef1d3d528f3078f4f8ac1.png
Joey Myers
2019-01-31 21:07:42
2019-02-01 18:42:33
How To Turn A Beach Towel Into A Hitting Demonstration