Does STOPPING Early Hip Rotation And Using Lower Half Correctly Increase Power In Baseball Or Softball Swing? | Hitting Drills To Do At Home
Discover if STOPPING early hip rotation and using the lower half correctly increases power in the baseball or softball swing.  Learn hitting drills to do at home.
Softball Hitting Tips Fastpitch: Is Power ALL In The Hips?
This is Part-3 of a 3-part softball hitting tips fastpitch video series coming straight out of the Catapult Loading System online video mini-course…

Sick of struggling with getting your hitters to hit the ball hard with more consistency?  This is a simple 7-module online video mini-course that will help hitters weighing less than 100-pounds, hit the ball consistently over 300-feet in 60 days.  You'll be able to dramatically increase power without sacrificing swing quality.
CLICK the Link below to…

In this softball hitting tips fastpitch video post, we're going to answer one of my reader's questions…
"Ways to use your hips to create bat speed?"
Before I get to the #1 Biggest Lie In Hitting, we'll cover:
Inward hip turn towards catcher to load?
Springy 'X' Pattern, and
Landing open with the front foot.
Inward Hip Turn Towards Catcher To Load?
I picked up on this in High School after reading Ted Williams's book The Science Of Hitting
.
But is this really necessary?
After reading Thomas Myers's book Anatomy Trains
, I don't believe that it is.
To me, 'Loading the hips' by turning the pelvis inward towards the catcher creates more challenges, than benefits.
The biggest challenge is that if the timing isn't right, the hitter will get stuck landing with a closed front leg at landing (front toe less than a 45-degree angle).
CLICK HERE for a Zepp swing experiment I did on landing closed versus open, and the affect on average bat speed.
Olympic Javelin Throwers, Boxers, and Sprinters do just fine without using an inward turn of the pelvis, away from their target, before throwing, punching, or running.
Springy 'X' Pattern
I don't want to beat a dead horse, so here are two great video blog posts I did, that apply to softball hitting tips fastpitch, talking about the Springy 'X' Pattern:
Landing Open with the Front Foot
The guys at ZenoLink are awesome!  They find the truth behind human movement science.  This video discusses how the lower body position or stride setup will dictate how well you create and utilized ground reaction force to initiate the swing process and develop power and bat speed.
They found the optimal degree that the stride foot must be open at landing to be around 65-degrees (watch around the 2:00 mark)…
So WHY are we teaching our young hitters to stride closed?!!
To summarize…
'Loading and exploding the hips' by inwardly turning the pelvis towards the catcher can cause the hitter to land closed.  If the hitter lands closed, then bat speed WILL go down, according to the results of my Zepp swing experiment, and to the guys at ZenoLink.  As a result of bat speed going down, so will Ball Exit Speed.
'Firing the hips' is an over-coached cue, if anything, let's 'load and explode the shoulders', not the hips.  Us hitting coaches MUST shift our focus above the pelvis, into the shoulders by way of the Springy 'X' Pattern.
So, what is the #1 Biggest Lie In Hitting, as it relates to softball hitting tips fastpitch?
That we MUST 'load and explode the hips'.
You see,
We have to get away from learning inside baseball and softball hitting circles.  We must first learn human movement science, then break away, and begin thinking creatively about how to apply these human movement "rules", that are validated by science, to hitting a ball.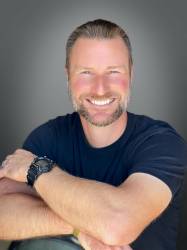 Latest posts by Joey Myers
(see all)
https://hittingperformancelab.com/wp-content/uploads/2015/11/STOP-Early-Hip-Rotation-Using-Lower-Half-Correctly-Increase-Power-In-Baseball-Or-Softball-Swing.png
423
800
Joey Myers
https://hittingperformancelab.com/wp-content/uploads/2021/10/hitting-performance-labs_c90c0362088ef1d3d528f3078f4f8ac1-300x75.png
Joey Myers
2022-12-06 09:45:07
2022-12-06 19:12:42
Does STOPPING Early Hip Rotation And Using Lower Half Correctly Increase Power In Baseball Or Softball Swing? | Hitting Drills To Do At Home