Quality At Bats Pitch Analyzer Hitting Approach High School Software Coaching App For Baseball & Softball Swing | Practice Plan & Charts For iPhone
Discover the best quality at bats pitch analyzer hitting approach software coaching app for high school baseball and softball swing.  Learn a better practice plan process and get charts for the iPhone.
Online Baseball Softball Best Software Coaching Apps & Tips Interview with Coach Zach Casto
Here's what we go over in this online baseball softball best software coaching apps and tips interview with Coach Zach Casto episode:
"…hitting approach, something we've really used this fall to help assess our hitters and swing decisions
What would you suggest, to say a little league coach, if you were to pick one of those [Blast, Hitting Approach, Quality At-bats,etc], what would you say would be the best for 12U?
"…you manually put in where the pitch crossed the strike zone, and it's almost like having a spray chart, but just digitally and the cool aspect of it, from what I've gathered, what I've seen, is that it creates a heat map."
You mentioned competitions in the outfield. Take me through that. What does that look like?
The four-seam spin, just by putting a thin piece of athletic tape on the four-seam, in the middle. Talk a little bit about that…
One of the other drills that you mentioned you didn't go into it too deep, but I'd like you to here, from Sammy's podcast, was a bucket drill. I think it had to do with the fly balls at the peak…
What do you see as being the top two things when it comes to organizational practice at the high school level that maybe is missing?
Where we can find you, give us a talk about your book Rounding Third and where people can buy it?
CLICK HERE to download the PDF transcription of our online baseball softball best software coaching apps interview together.  You can also grab Coach Casto's book Rounding Third here and find him on Twitter here.
SCIENCE-BASED TRAINING:
Improve your hitting strategy dramatically by applying human movement principles.
Learn not only how and what to train but also the science behind the methods.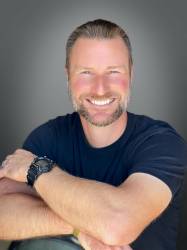 Latest posts by Joey Myers
(see all)
https://hittingperformancelab.com/wp-content/uploads/2021/12/Online-Baseball-Softball-Best-Software-Coaching-Apps.png
423
800
Joey Myers
https://hittingperformancelab.com/wp-content/uploads/2021/10/hitting-performance-labs_c90c0362088ef1d3d528f3078f4f8ac1-300x75.png
Joey Myers
2022-07-26 09:30:12
2022-07-27 05:38:26
Quality At Bats Pitch Analyzer Hitting Approach High School Software Coaching App For Baseball & Softball Swing | Practice Plan & Charts For iPhone