Improve Bat Speed & Increase Hitting Power Using Drills For Baseball Or Softball Like Lou Gehrig On YouTube
Learn how to improve bat speed and increase hitting power using baseball or softball drills to look like Lou Gehrig on YouTube.
Here Is A Predictable Swing Method That Helped Lou Gehrig Hit For Both Power & Average…

You coaches (and Lou Gehrig or "vintage swing" fans) are in for a treat.  I wanted to REVISIT a video I published on YouTube on Jun 11, 2013 for SwingSmarter.com, that broke down the swing of Lou Gehrig,
And compared his swing to the Olympic World Record Holder of the Hammer Throw Yuriy Sedykh, from the Soviet Union, who threw 86.74 m (284 ft 63⁄4 in) at the 1986 European Athletics Championships in Stuttgart, West Germany on 30 August…according to Wikipedia.
Specifically in the video, I compare the following human movement principles between the two explosive athletes:
I've gone into these at length in the linked to HPL posts, so you can click on those to get up to speed.  But, what I wanted to do in this post was add a couple things I've stumbled on since doing the Lou Gehrig video in 2013.  I want you to look out for the following things in the 'no-shirt' swing section of the above Lou Gehrig video:
Lou Gehrig's top hand finger pressure (bottom three fingers),
Watch for Lou Gehrig's 'rounded upper back' (I call this the hunched posture),
Check out Gehrig's head position at impact (notice how he's strictly adhering to the One Joint Rule, unlike Bryce Harper and Andrew McCutchen)
And lastly, notice how World Record holding Hammer Thrower Yuriy Sedykh uses his head to guide his body just before the throw.
SCIENCE-BASED TRAINING:
Improve your hitting strategy dramatically by applying human movement principles.
Learn not only how and what to train but also the science behind the methods.
Does the Head Follow the Body or the Other Way Around?
What Yuriy is doing during his throw is VERY similar to how competitive freestyle Motocross bikers get their body to do what they want it to do, while flying through mid-air:
When they do a back-flip, they initiate by rocking their head back…
When they do a front flip, they initiate by tucking their chin to their chest…and
When they do a twist, they initiate by looking in the direction they want to go.
What are you Seeing in Lou Gehrig's Swing that Allows him to Hit for both Power and Average?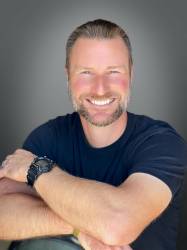 Latest posts by Joey Myers
(see all)
https://hittingperformancelab.com/wp-content/uploads/2016/06/How-To-Improve-Bat-Speed-Increase-Power-Using-Drills-Like-Lou-Gehrig.png
423
800
Joey Myers
https://hittingperformancelab.com/wp-content/uploads/2021/10/hitting-performance-labs_c90c0362088ef1d3d528f3078f4f8ac1-300x75.png
Joey Myers
2022-11-28 09:30:53
2022-11-29 01:10:44
Improve Bat Speed & Increase Hitting Power Using Drills For Baseball Or Softball Like Lou Gehrig On YouTube