Keep Front Side Shoulder In & Fix Flying Open For Baseball Softball Swing | STOP Pulling Or Spinning Off, Hitting Ball Off End, Not Squaring Up, Correct Stride Foot Timing, & Being Late
Discover how to keep the front side shoulder in and fix it from flying open for baseball and softball swing. Learn how to STOP pulling or spinning off the ball, hitting it off the end, not squaring it up, correct front foot timing, and a late swing.
Batting Tips To STOP Flying Open & Get Front Foot Down On Time
This softball batting tips "Hit-Bit", or hitting tid-bit, is an answer to questions from my readers when I asked them, "If you could have a private conversation with me, what two questions would you ask?" The answers are meant to be short, actionable, and tips you can use today.
Today's Hit-Bit answers the reader questions:
"Drills to help kids not "fly open" with front hip. Drills / Methods on getting front foot down on time"
We'll address:
Pre-loading the torso before landing,
Timing: 2-Plate Drill (progressions & regressions), and
Keep coaching feedback to a minimum.
And yes, these softball batting tips work for baseball too…
SCIENCE-BASED TRAINING:
Improve your hitting strategy dramatically by applying human movement principles.
Learn not only how and what to train but also the science behind the methods.
Pre-Loading the Torso Before Landing
Look, it's not the front hip we should be worried about. Young hitters have been over-coached for the past three decades to 'load and explode the hips', and that the 'hips lead the way'. Our concern should be, what happens before the hips lead? Or, what should happen? In other words, it's not a "fly open with front hip" issue, it's a 'fly open with front shoulder' issue.
Tony Gwynn knew the importance of keeping that front shoulder in. CLICK HERE for a video I did on him. The torso MUST be pre-loaded to as close to landing as possible (watch main video above on how to do this). This is how springy fascia in the torso is charged.
Timing: Varied Reaction LIVE Toss Drill (progressions & regressions)
Another coaching cue that just doesn't work is, "get the front foot down early". This can create a host of other timing issues. The hitting sequence is a 'dance'. You never see the pitcher get their stride foot down early, momentarily pause, and then throw a pitch.
This is my favorite drill for getting the front foot down on time, or at least training the 'dance' part of the sequence. Here are some timing posts I did relating to this:
Keep Coaching Feedback to a Minimum
CLICK HERE for a softball batting tips post I did on giving feedback to hitters.
It has to do with the Goldilocks Golden Rule. Too much feedback, and you're micro-managing. Nothing at all, and the player never knows if they're on the right track. But just the right amount, strategically placed, makes a world of difference!
That's the beauty of the Varied Reaction LIVE Toss Drill…minimum feedback is needed for the drill to work its magic.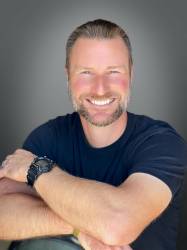 Latest posts by Joey Myers
(see all)
https://hittingperformancelab.com/wp-content/uploads/2015/10/How-To-Keep-Front-Side-Shoulder-In-Fix-Flying-Open-For-Baseball-Softball-Swing.png
423
800
Joey Myers
https://hittingperformancelab.com/wp-content/uploads/2021/10/hitting-performance-labs_c90c0362088ef1d3d528f3078f4f8ac1-300x75.png
Joey Myers
2022-09-11 09:00:13
2022-09-12 05:39:46
Keep Front Side Shoulder In & Fix Flying Open For Baseball Softball Swing | STOP Pulling Or Spinning Off, Hitting Ball Off End, Not Squaring Up, Correct Stride Foot Timing, & Being Late