Get Rid Of A Hitter Dropping Their Hands At Stride Landing Once And For All Using RNT
Let me ask you a question:
"Does your hitter (or hitters) swing and miss, foul back, or pop-up on pitches up in the zone abnormally often?"
The video above may have the fix.  One of the pro hitters I work with was told by his team's hitting coach that he must be able to "catch-up" to pitches elevated in the zone.  And I agree.  Weak spots, or holes in the hitting zone, can and will be used by pitchers as a weapon.  I tell my hitters to turn a pitcher's weapon against them.
The challenge I find watching slow motion swing video, with some hitters, is there hands drop (towards the waist) at stride landing 2-4 frames from the back armpit line.  Less than two frames and I generally don't fix.  The rule of thumb for my hitters is the hands MUST end up – height-wise –  around the back armpit.  Slightly above, in-line, or below is okay.  Think about a boxer delivering a knockout punch.  Watch the "line" Mike Tyson creates right before he delivers a knockout punch (uppercuts excluded)…
If a hitter's hands end up too low, then they'll consistently swing and miss, foul back, or popup pitches elevated in the strike zone.  Learn how to turn a pitcher's weapon against them.
In This Drill Video…
We define "hands drop",
We define RNT (or Reactive Neuromuscular Training),
How to setup the drill, and
Focus on process, NOT performance.
If you don't have them already, then here's equipment you'll need for this drill:
Please try this out and let me know how it works for your hitters in the Comments section below… (Thanks in advance!)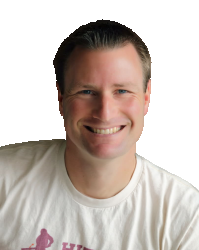 I'm a member of the American Baseball Coaches Association (ABCA), the International Youth and Conditioning Association (IYCA), and the Society for American Baseball Research (SABR).I'm also a HUGE supporter of the Positive Coaching Alliance (PCA).

I've spent 11+ years in the corrective fitness industry, and have too many alphabet-soup certifications to bore you with.I also played four years of Division One baseball at Fresno State from 2000-2003.

It's NOT how you study, but what you study that counts.I apply human movement principles (or rules), validated by science, to hitting a baseball and softball.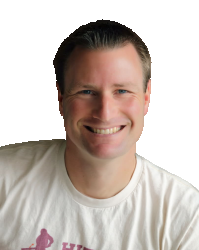 Latest posts by Joey Myers (see all)
https://hittingperformancelab.com/wp-content/uploads/2018/01/hands-drop-drill-e1515441200521.png
330
500
Joey Myers
https://hittingperformancelab.com/wp-content/uploads/2018/05/hitting-performance-labs_c90c0362088ef1d3d528f3078f4f8ac1.png
Joey Myers
2018-01-09 22:49:50
2018-05-17 17:38:47
Stop "Hands Drop"