Batting Timing Drills: 2 Little Known Ways To Get "On-Time"
The Sooner You Know These Batting Timing Drills The Better
Take a guess at one of the biggest hitting frustrations is, according to my readers?
Timing!
Probably not a shocker because your hitters probably struggle with this as well. Mine do!
I always tell my hitters, the most efficient mechanics in the world don't mean a thing, if a hitter's NOT working on being "on-time".
In the survey, my readers asked if…
I use any batting timing drills with my hitters – that work?
Funny, because…
Last week, I was on a call with one of my online lesson dads from Southern California. He said the difference in his son hitting the ball harder, with more consistency, has been because of how we cue one of the batting timing drills I'm about to share with you.

SCIENCE-BASED TRAINING:
Improve your hitting strategy dramatically by applying human movement principles.
Learn not only how and what to train but also the science behind the methods.
Before we get started…
I want you to note that the following two batting timing drills are rooted in science. They follow the Principle of Variance (CLICK HERE for another post I did on that).
In this post, I want to share the:
"Float" Variance Drill, AND
Reaction Time Variance Drill.
CLICK HERE to watch this Carlos Pena video on how a hitter's reaction time changes with pitch location.
"Float" Variance Drill
Basically, a "float" is a slight pause before falling forward. Make sure you're cueing "load slow and early". This is what helped my SoCal hitter from above. CLICK HERE for this post referencing how Jose Bautista turned his swing around with the same cue.
We want the hitter to pick the stride foot up and shift their weight back. Which means the back knee will have to track over the back toe – and not inside. How far the back knee tracks depends on whether the hitters has a:
High leg kick,
Medium leg kick, or
Slide step/toe tap.
The higher the leg kick, the more the back knee tends to track over the toe. The knee shifts inside the toe during the fall. And this should be a natural move. Most hitters cannot be "on-time" by just picking up the stride foot and falling forward.
And this is what would happen if the hitter focused solely on keeping the back knee inside the toe pre-stride foot lift.
If you don't believe me, then do an experiment with the drill, and have your hitters note the difference in their quality of contact and control swinging the bat.
When to lift the stride foot to start the "float", will get fleshed out in the next batting timing drill…
Reaction Time Variance Challenge
In the past, part of my timing training, was to tell my hitters to lift their stride foot at a specified point in the pitcher's delivery.
Which is okay.
But now, my batting timing drills put more emphasis on trial-by-fire. Let me put my hitter through an environment where they have to learn to calibrate their own timing. I'm trying to melt them down mentally. And they're trying to keep me from melting them down.
In a game, the same thing happens.
In other words, this batting timing drill "takes care of business", in a natural way.
Please post any other batting timing drills – like these – that are working for your hitters in the "Leave a Reply" section below (or share your testing on the drills I included)…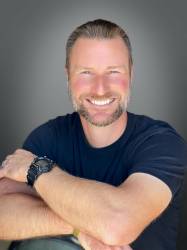 Latest posts by Joey Myers
(see all)
https://hittingperformancelab.com/wp-content/uploads/2015/03/batting-timing-drills_86f6a273cda4a0e6bb687e95d0666430-1-e1530658788986.jpg
333
500
Joey Myers
https://hittingperformancelab.com/wp-content/uploads/2021/10/hitting-performance-labs_c90c0362088ef1d3d528f3078f4f8ac1-300x75.png
Joey Myers
2015-03-25 03:41:14
2020-12-01 07:29:18
Batting Timing Drills: 2 Little Known Ways To Get "On-Time"