David Ortiz Grand Slam Video Analysis
In This David Ortiz Grand Slam Baseball Hitting Analysis Video Of…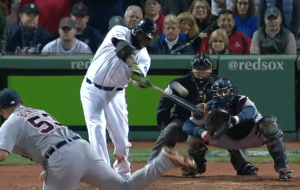 Big Papi's two-out-bottom-of-the-eighth game tying grand-slam in the 2013 ALCS playoffs against the Detroit Tigers, we'll be analyzing the following mechanics of David Oriz's swing:
How he uses the Catapult Loading System, and
How his swing resembles a snapping of a towel.
The David Ortiz Grand Slam is what we all dream about as kids growing up.  What was interesting when you compare David Ortiz to Matt Holiday of the Cardinals is that both utilize a hand hitch in their swing.  This takes precise timing to master.  And it showed with such a contrast in performance between the two players…
Matt Holiday struggled to get his hands into position early on in the Series, but later – almost too late – he figured out his timing.  Whereas Big Papi was red hot through the whole playoff and World Series.  He was able to get his hands into the correct position to begin his Final Turn.  The MVP trophy was well deserved for Mr. David Ortiz in the 2013 World Series.
CLICK HERE for the full video on the historic playoff grand-slam.
Also, I'd be forever grateful if you SHARE THIS POST to Facebook or Twitter.  The more people we can help educate the BETTER!  You can also follow me on Facebook, Twitter, and Subscribe to my YouTube Channel HitPerformLab above.  And of course, if you have any questions or comments on this post, please direct them below…thanks for watching!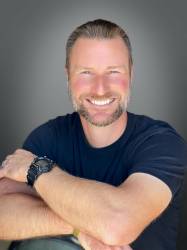 Latest posts by Joey Myers
(see all)
https://hittingperformancelab.com/wp-content/uploads/2013/10/david-ortiz-grandslam-baseball-hitting-video-analysis-hitting-performance-lab.jpg
360
480
Joey Myers
https://hittingperformancelab.com/wp-content/uploads/2021/10/hitting-performance-labs_c90c0362088ef1d3d528f3078f4f8ac1-300x75.png
Joey Myers
2013-10-30 16:29:11
2019-01-14 05:43:00
David Ortiz Grand Slam Video Analysis