Hitting Timing Drills: Get Rid Of Hitters Feeling Dominated By Upper Level Pitchers Once And For All
In this timing hitting drills post, I'll be addressing the following reader question…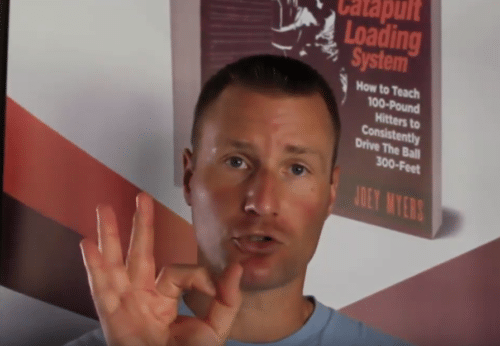 "How to teach fearlessness when facing upper level pitchers and timing the hard throwers?"
We'll be addressing the following in the above video:
Barry Bonds one step towards machine after every swing,
Two or three-plate drill, and
Develop hunting approach at the plate…
Barry Bonds One Step Toward Machine After Every Swing
CLICK HERE for a link to get more information on the golf whiffle ball MaxBP pitching machine at The Starting Lineup Store.  Get 15% OFF by using the: GET15OFF coupon code at checkout.
Two or Three Plate Drill 
Develop Hunting Approach at the Plate
I'm a member of the American Baseball Coaches Association (ABCA), the International Youth and Conditioning Association (IYCA), and the Society for American Baseball Research (SABR).I'm also a HUGE supporter of the Positive Coaching Alliance (PCA).

I've spent 11+ years in the corrective fitness industry, and have too many alphabet-soup certifications to bore you with.I also played four years of Division One baseball at Fresno State from 2000-2003.

It's NOT how you study, but what you study that counts.I apply human movement principles (or rules), validated by science, to hitting a baseball and softball.
Latest posts by Joey Myers (see all)
https://hittingperformancelab.com/wp-content/uploads/2018/08/hitting-timing-drills-facebook-e1534396154667.png
419
500
Joey Myers
https://hittingperformancelab.com/wp-content/uploads/2018/05/hitting-performance-labs_c90c0362088ef1d3d528f3078f4f8ac1.png
Joey Myers
2018-08-16 05:28:18
2018-08-16 05:28:18
Hitting Timing Drills Strategy For Upper Level Pitchers & Hard Throwers