Fix Swing Loop, Dropping Barrel, And Pulling Vs Hitting Opposite Field With Power For Baseball, Softball, & Slow Pitch | Do Stay Or Keep Hands Inside Cues Work? | Overload/Underload Bat Training Workout | Freddie Freeman & Ronald Acuna Jr. Analysis
Learn how to fix loop in swing, dropping barrel, and pulling vs hitting opposite field with power for baseball, softball, and slow pitch players.  Do stay or keep the hands inside the ball cues still work?  Discover the overload/underload bat training workout in this Freddie Freeman and Ronald Acuna Jr. swing analysis.
Freddie Freeman & Ronald Acuna Jr. Swing Analysis
Here's a Freddie Freeman swing analysis compare and contrast video between him and Ronald Acuna Jr.:
Freddie Freeman (6-foot, 5-inches, 220-pounds) & Ronald Acuna Jr. (6-foot, 180-pounds) offensive stats at BaseballReference.com,
Discuss critical "line-to-line" principles Freddie Freeman talks about in Fox Sports South interview video below,
Best time to use "hands inside ball" cues with youth hitters,
Freddie Freeman using rounded back, showing numbers, staying sideways, and longer front arm shape,
Explanation of a long swing (not in long lead arm), but having to do with hitting the "different catcher's gloves",
Overload training to help young hitters to control their barrel, and
Ronald Acuna Jr. not using rounded back (neutral), showing numbers a little, and longer front arm shape…
SCIENCE-BASED TRAINING:
Improve your hitting strategy dramatically by applying human movement principles.
Learn not only how and what to train but also the science behind the methods.
"Braves star Freddie Freeman gives in-depth tutorial on how to hit off a tee" Video
If you liked this Freddie Freeman swing analysis, then you may want to take a look at this…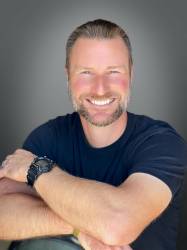 Latest posts by Joey Myers
(see all)
https://hittingperformancelab.com/wp-content/uploads/2019/10/freddie-freeman-swing-analysis-e1570509855677.png
492
500
Joey Myers
https://hittingperformancelab.com/wp-content/uploads/2021/10/hitting-performance-labs_c90c0362088ef1d3d528f3078f4f8ac1-300x75.png
Joey Myers
2022-07-19 09:45:44
2022-07-19 22:47:42
Fix Swing Loop, Dropping Barrel, And Pulling Vs Hitting Opposite Field With Power For Baseball, Softball, & Slow Pitch | Do Stay Or Keep Hands Inside Cues Work? | Overload/Underload Bat Training Workout | Freddie Freeman & Ronald Acuna Jr. Analysis