Perfect Baseball Swing Webinar? [VIDEO]
Where Power Secret is & Where to Find it: Perfect Baseball Swing Webinar Part-2…
SCIENCE-BASED TRAINING:
Improve your hitting strategy dramatically by applying human movement principles.
Learn not only how and what to train but also the science behind the methods.
Here's are the three parts:
[YOU ARE HERE] Perfect Baseball Swing Webinar? Part-2, and
COMING SOON!!
The following is the continued transcript to the perfect baseball swing webinar part-2… (about 18-minutes reading time)
'Showing Numbers' and 'Neck Pressure'
00:07
Do you recognize some of these hitters? Some of them have changed unis or one of them at least. Mookie Betts, he's on the Dodgers now, Nolan Arenado is in the middle, Mike Trout.
00:16
Notice the pinstripe on the side of their leg and how it connects into the belt. Notice the positioning of where that is, pelvis is already starting to open. All these hitters are at toe touch or close to toe touch. Notice the numbers on their back.
00:33
Now the righties, because the camera in the major leagues isn't straight on center-field because you have to see the pitcher and the hitter, it's slightly off centered towards left.
00:43
Your righties, you're going to see probably more numbers than you would see lefties doing the same degree of rotation. This started off as showing numbers, it's what we called it. We'll talk in a little bit how we've refined it to creating neck pressure. but notice these.
00:57
Perfect baseball swing webinar experiment results of the big three. The first of the Big Three is showing numbers. When I used a Zepp back in the day, now Zepp is turned in, BlastMotion taken over and SwingTracker.
01:05
When I did about two, three experiments showing numbers, we found that out of 100 swings, not showing numbers and 100 swing showing numbers that that speed was increased on average by four to six miles an hour. That's bat speed.
01:27
Bat speed is the close cousin to ball exit speed, they are not the same, but they're like first cousins. Without bat speed, ball exit speed probably is not going to be there, we got to be able to swing the bat somewhat hard to get the ball coming off the bat as fast.
01:46
Here are three others, you can probably notice these ones again, jerseys might have changed. JD Martinez, on the left, you have Aaron Judge in the middle, and you have Altuve on the right.
01:57
I know I'm as big against the whole cheating thing, as probably many of you are with Houston, the Astros back in 2019. But Altuve, being 5'6, 5'7, he does a lot of these mechanical things correctly. Regardless of whether you knew the pitchers coming or not, he still got to be able to hit it, as far as he does, which I think that year up, you hit 30 plus… 35, even with the playoffs in the World Series, I think he got close to 40 home runs that year.
02:32
Even though you know it's coming, the guy is 5'6, he's not Judge who is 6'8. You can't just write the guy off for "Oh, he's gifted". There's a lot of things that he's doing in his swing that are very effective when it comes to this perfect baseball swing webinar – spinal engine mechanics. That was showing numbers.
'Hiding Hands' from the Pitcher
02:51
The second part, it was the third part, we're going to get to the second part of the big three and the second one of the big three, but the other one is we call hiding the hands from the pitcher.
03:01
A lot of times what you will see is at the start of the swing, you'll see the hitter's hands, and then by toe touch as you can see, all three of these hitters are pretty much a toe touch or right at toe touch. You're not seeing their hands, they're hiding them.
03:15
You can see Judge, they're kind of behind his head over here, Altuve is the same, JD Martinez behind his head, but from where they start with their hands, where their hands are at. Before the pitcher starts or gets in the wind up to when they're at landing, there's this move the hands to go back, and it's not towards the catcher, it's actually back at an angle behind the hitters heel or over the hitters back heel, that's where the hands need to go.
03:43
We see this idea of hiding the hands, now in the swing experiments with that, we found between a one to three mile an hour average increase in bat speed with hiding the hands versus not hiding the hands.
Perfect Baseball Swing Webinar: Spinal Engine Mechanics
03:59
The second one we'll talk about here in a second, it's called downhill shoulder angle, but I wanted to go into the three basic principles of locomotion. There were three books that ruin my life when it comes to hitting in a good way.
04:13
The first one I mentioned was Thomas Myers book Anatomy Trains. The second one was called Dynamic Body by Dr. Erik Dalton, D-A-L-T-O-N. It was a collaboration of different authors that were all along the same lines of springy fascia, Spinal Engine and locomotion, that kind of stuff.
04:30
In that book, Dynamic Body, I found Dr. Serge Gracovetsky's book The Spinal Engine. This is out of the spinal engine, the little thing on the right, which he's talking about a pitcher and talking about side bending, which is downhill shoulder angle, and he talks about axial rotation, which basically means shoulders moving opposite of the pelvis.
04:30
When we walk as humans. our left leg comes forward when our right arm comes forward and the opposite happens. Left arm comes forward our right leg comes forward. That is axial rotation, your shoulders turn opposite your pelvis, and it's like this gear shift that just does this when we walk, our shoulders and our pelvis and they move opposite each other, almost like winding it up, unwinding, winding, unwinding.
05:15
The axial rotation, shoulder, pelvis separation, the side bend, or downhill shoulders, and then the third move of the spine is flexion extension. If you go into an arch, you're extending your spine, you're hyper extending your spine, if you just stand in neutral, your lower back has a slight curve to it, or at least it should, if it does not, then we've had surgery to correct something we put pins in or something, or maybe we've got a lower back that's compromised, but we should have a slight curve in the lower back.
05:46
Dr. Serge Gracovetsky calls it "lordosis". Just standing there in neutral, with that curve in your lower back, you already have extension in your back, it's not hyper-extension, it's just extension.
06:00
Flexion would be if you were doing a crunch, and you were to go the opposite direction and you flex your spine. You think about whales, they go this way with their tail, right? That's flexion extension of the spine, sharks go side bend, you see this right here, they do a little bit of both, but that's the good example of side bending.
06:17
We use all three of those when we walk. We already have lordosis or that little bend in the lower back. We drop our shoulder into a side bend, and that helps us to initiate the axial rotation where right arm comes forward as the left leg comes forward.
06:31
The story that really got me with this was Dr. Serge had a patient, you see this gentleman on the left, he was born without any arms or legs. He walked on what's called the ischium the bottom of the pelvis, and you can see him here in this perfect baseball swing webinar.
06:50
What he did was he hooked up electrodes, not to shock him but to measure his muscle activation and his ligament activation. He said if you watch and you can go on YouTube, and you can put in Dr. Serge Gracovetsky, try and spell it the best you can.
07:07
It's kind of a goofy name, spinal engine, and he's got a video on there that's like an hour long, and you can watch I think it's around the four-minute mark or three-and-a-half-minute mark, his show has a video of this gentleman locomoting.
07:21
What's crazy, if you remember, this is from birth, this wasn't the guy who had arms and legs until he was 18, got in a car accident or got a bad disease or virus or something where he had to be amputated, he was born this way. It was from the start.
07:36
If you covered the lower half of his pelvis to know he didn't have legs and you watched him move, you would swear he had legs. That begs the premise locomotion is from the beginning.
07:51
As we start going from baby crawling or rocking, crawling to standing to walking, we learn how to locomote this way, this is the best way how to locomote. This gentleman really opened my eyes to wow there must be something here and where it got me to reverse engineer the swing.
Perfect Baseball Swing Webinar: Springy Fascia Secret
08:13
Discover the springy fascia secret. Springy fascia for those of you that don't know out there, we got bones, we got muscles, but did you know, we have connective tissue? Part of that connective tissue is called fascia.
08:25
What is connective tissue? Tendons, ligaments, fascia, to cotton candy or spider web-like material that your bones and muscles float in. It gives muscles their shape if you've gone to the grocery store and bought a bag of tangerines in that, that fishnet type of bag, think of the tangerines as your bones, muscles, and your organs, and the bag being the fascia, so it gives muscles their shape.
08:52
Myofascia or fascia, if you've done myofascia release on a foam roll, you probably felt the pain especially if you do your IT band of that fascia when it gets really tight and clogged up. Cotton candy and spider web-like material, it's made up of mostly collagen and elastin fibers, mostly collagen, but there's elastin in there, collagen is very springy.
09:12
You've seen the Kardashians, how springy it is because they inject it in their face and their butt and everything else. It keeps everything nice and plump and tight. Bones and muscles float in this web, they're composed of compression and tension forces.
09:27
You see a couple of these things you probably recognize as a kid or if you bought these for your kid, that Chinese finger trap and the geometric toys, although I don't know about the Chinese finger traps nowadays, unless you go to some arcade and you can win tickets and get some of those things. Never thought you'd be learning about Chinese finger traps in a perfect baseball swing webinar!
09:42
The idea is compression forces a brick stacked up on top of a brick pushing down, each push against each other tension forces would be like a boom crane and you have the cable. You got the big wrecking ball at the bottom of the cable. You got the structure, the boom crane.
09:58
There's a tension force being exerted on it by the structure of the boom crane and the wrecking ball itself. We have both of these forces, fascia that are acting within our body at all times and resembles more of this toy on the left, this kid's toy, when you push one side of that toy down, it kind of shifts and changes it, one side opens up as you push on the other side. We got those two forces that fascia is into.
10:27
In Thomas Myers' Anatomy Trains, we have three different systems. According to him, we have the neural which is brain spinal cord stuff, the fluid, which is your veins and your heart, and then we have the third one, and hopefully, if you got kids there, there's no naked pictures here, but it can be a little bit unnerving.
10:47
We have a fiber system, which looks like this, they did a lot of cadaver work. This is what the fascial system looks like. It's not just something that is magic and floats, they have done a ton of research on this, and this is your fiber system or your fascial net, it's what Thomas Myers refers to this as.
Finger Flick & Wringing Towel Effect
11:05
What I want you to do is do a finger flick test. Thomas Myers came up or this is where I read this from. To show you the power of the springy fascia spinal engine system, what I want you to do, if you're seated, I want you to take your right hand or your left hand, whatever your dominant, whatever hand is dominant, I want you to put it on your leg on the thigh of whatever side leg, I want you to take your index finger, and I want you to just pick it up by itself and try and slam it as hard as you can on your leg, do it three times, pick it up, slam it, pick it up and slam it.
11:38
That's an example of muscle using muscle to do it. Now we're going to use only the ligament, I want you to take your opposite hand, pull the right finger, or mine is right finger, pull your index finger back as far as you can, and let it snap against your leg, you might be able to hear it on the camera, on the computer three times.
12:01
That is an example of a 100% ligament driving that, you can probably already tell that you're going to bet a bigger snap than you are when you're using your finger muscles.
12:11
The last one is I want you to use a combination of both, use a combination of the elastic or collagen, the ligament tissue, you're going to pull the finger back and as you release the finger, I want you to slam it. I found that that hurts a lot more than the other two.
12:31
What we talked about in the swing is we're using a little bit of both, we're using more of the ligament tissue, which makes it safe on the body, and then we're using some of the muscle, the muscle isn't required, but it does help.
12:45
When we talk about strength conditioning programs and that kind of stuff, that helps, but we want to make sure we get our hitters moving correctly first.  A must you're learning in this perfect baseball swing webinar.
SCIENCE-BASED TRAINING:
Improve your hitting strategy dramatically by applying human movement principles.
Learn not only how and what to train but also the science behind the methods.
12:53
The other metaphor I like to use is the wringing towel effect. Imagine we got a wringing towel, like you see me in the picture, I got my bat here and to wring a towel, you got to turn one hand one way and the other hand the other way.
13:05
When we combine the springy fascia and the spinal engine, instead of two hands, like we only have two, if I had a third hand like Squidward on Sponge-Bob, I have a third hand down here facing the same direction as the one on top.
13:18
The one on top is my head and my neck, my C spine cervical. The one in the middle is my shoulder and my thoracic spine, the middle part of your spine, the 12 vertebrae, the bottom one is your pelvis and your lower lumbar, the head and your lower back, turn the same direction, they're turning the same direction.
13:38
It's the one in the middle, the shoulders and the thoracic spine are turning the opposite. Imagine a wringing towel, except with two hands, we're using three like Squidward. As you can see here in this video, this is what we're doing with the spine and we're doing it in a safe manner.
13:54
Again, returning to our hitters here. We talked about all these guys, neck pressure, AKA showing the numbers. When it comes to the pressure, what we're talking about is taking the head and we anchor the head in a tracking position, because when I used to teach this is just showing numbers that hitters were showing too much of their numbers, and now they weren't able to see the ball.
14:16
We make sure that their head is the anchor and anchors in a tracking position, the shoulder, the front shoulder comes underneath the chin, possibly even past the chin as far as it can go, as far as the neck will allow the shoulder to go.
14:31
Wherever the shoulder stops, you got to stop, because then we start to pull the head off the ball. When we say neck pressure, that's what we're referring to. Head anchors show front shoulder comes underneath until it stops at landing.
14:47
At stride landing as you see what these hitters here, this is what they're all doing. You can see what their head and I encourage you to go out on YouTube and go start looking for this. You're going to see it, you're going to see the head anchor, you're going to see the shoulder coming underneath, that's the first one of the big three in this perfect baseball swing webinar.
'Downhill Shoulders'
15:03
The second one, we talked about the side bend or down shoulders. The experiment we did on this added on average when we had down shoulders versus flat shoulders added, on average four miles an hour of bat speed, and again, bat speed ball exit speed, they're similar, not the same, but without bat speed, you're not going to have ball exit speed.
15:23
You can see four these hitters right here, Miguel Cabrera, on the left, you can see JD Martinez in the middle, on the top Mike Trout in the middle, in the bottom and you got a new guy this last year, you probably all have seen him, he had a good year this year, Fernando Tatis Jr.
15:39
You have this slight downward shoulder angle, and I say slight. In golf, you're going to see an extreme just because where the ball is. In baseball or softball, we can't be quite that down because we got to be able to hit balls up in the zone.
15:52
When I say slight, I'm talking about 6 to 10 degrees down, it's not a lot. I tell my hitters, this is 90 degrees, and then, 45 degrees, 22 and a half degrees, 12.25 degrees, it's really small, but you can see the back shoulder is above the front shoulder slightly. You can see with Trout on the bottom, I know that picture is a little farther off.
16:15
You can see with Miggy, he's about eight degrees, nine degrees. JD is probably around that six to eight degrees. Tatis is about six to eight degrees, and Trout is around that same.
16:27
Hiding hands, we talked about this already, so we won't go too far into it. Hiding the hands here you can see also, we talked about being safe with the lower back.
Last but not least in this Perfect Baseball Swing Webinar: 'Hollow Position'
16:39
What we do is we don't like what we call Donald Duck butt or those of you that know Dr. Kelly Starrett from mobilityWOD used to be and now I can't remember what he changed it to, but taking the pelvis acting like the pelvis is a bowl of water, and we don't want to spill water on our front of our toes.
16:55
We don't want to tilt our pelvis to water spilling forward, we want to tilt our pelvis or our water spilling on our heels. What you can see here, not so much with Betts, you can see Arenado you can see this belt loops are almost flat.
17:09
When you see the belt loops in more of an angle and that also depends on the hip hinge that the hitters taken as well but with Arenado you can see almost more of a flat, he's taken the curve out of his lower back because he is spilling water on his heels.
17:23
Trout, you can see the same, he's flattened it. Judge he might be a little bit curved. Altuve, you can see the same thing, and if I had a picture of Josh Donaldson, you would see flat when he gets at the height of his leg kick, his pelvis is flat.
17:41
If we go into a hyper extended position, what that does is that pushes the vertebrae of the lower back together. That's not bad in itself, we see gymnast when they are swinging back and forth, they're going from global flexion to global extension, flexion would be flexing the lower back, extension would be when they come through the bar and they're extending into like a global arch position, that's okay.
18:03
The problem is since we hit, we have to turn and rotate, we have to, so if you're overarching, your lower back or your hitter's back and then you turn, you arch turn, arch turn.
18:16
It's not going to show up in your younger hitters, but as they get into high school, junior high, high school on up, they're going to start experiencing back pain. What we do when we flex, when we spill water on our heels, and the term we use with our hitters is we take the belt buckle in the belly button, and we try and bring those two points together.
18:35
We hold those two points together through the turn, even into the finish because some hitters will release it into their follow through and they'll get into that arch again, we're still turning as we're arching, we don't want to do that.
18:47
If you can do the pinch, we call it the hollow pinch. If you look on YouTube and just look up hollow position, or hollow exercise, you'll get some cool gymnastic exercises to strengthen that, but we want our hitters to maintain the short distance between the belly button and the belt buckle as we're turning.
19:05
Now, when you do that, the opposite happens to the vertebrae when you're arching, you give space or traction between the vertebrae, and now when you turn, you don't have that friction you're not bone on bone turning.
19:16
Over time, obviously it's a lot safer, and it doesn't take away from performance at all. The swing experiments we did on that, I think it added one mile an hour on average, it didn't add a lot, but it makes the spine safe and when the spine is safe the brain is always about survival. It doesn't care if you can hit a 4- or 500-foot home run or in softball, a 300-foot home run, it doesn't care about your performance.
19:36
It cares about surviving, it cares about keeping your body safe, and if there's an issue with your lower back or your knee, your ankle, your shoulder, it's going to say, "You know what, Neil? I can't let you go 100% on your swing performance, I have to cut you down about 80%", depending on the severity of the issue, and Neil was talking about his lower back was hurting him in the golf.
To be continued in Part- to this perfect baseball swing webinar…
SCIENCE-BASED TRAINING:
Improve your hitting strategy dramatically by applying human movement principles.
Learn not only how and what to train but also the science behind the methods.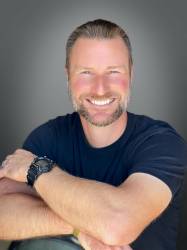 Latest posts by Joey Myers
(see all)
https://hittingperformancelab.com/wp-content/uploads/2021/01/perfect-baseball-swing-e1610411509405.png
281
500
Joey Myers
https://hittingperformancelab.com/wp-content/uploads/2021/10/hitting-performance-labs_c90c0362088ef1d3d528f3078f4f8ac1-300x75.png
Joey Myers
2021-01-12 00:59:45
2022-01-20 05:22:23
Perfect Baseball Swing Webinar? [VIDEO]