Best Swing in Baseball: Here is a Method Helping Mookie Betts – And Many Others – Consistently Crush The Ball
In this best swing in baseball video, we'll discuss:
Data and reasoning because personal opinions are seldom useful,
Anatomy Trains, The Spinal Engine, Dynamic Body, WeckMethod, Matt Nokes, Homer Bush, Aaron Miles, and numerous past and present professional hitters agree with CLS,
Objection #1: Increases Time to Impact because turning away from impact – twisting balloon analogy,
Objection #2: Hitter loses vision and tracking of the pitch – "back eye test"
Objection #3: Not on inside pitches – hitting "belly button" catcher's glove,
Can eat soup with spoon, fork, knife…but only one way is more effective. Teaching hitting is the same.  Apply human movement principles that are validated by REAL science, NOT "because-I-said-so 'bro-science'", and
The information is out there, so hitters will find it for themselves, either you will be able to take credit for teaching it or you won't. Results don't lie.
Still don't believe the best 'show numbers'?  CLICK HERE for a post I did recently titled, "Why I Teach Hitters To 'Show Numbers' (And Maybe You Should Too)".
Don't be like opinion-based Hitting Guru #57…have solid data and reasoning to back up your "opinions".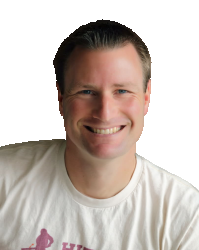 I'm a member of the American Baseball Coaches Association (ABCA), the International Youth and Conditioning Association (IYCA), and the Society for American Baseball Research (SABR).I'm also a HUGE supporter of the Positive Coaching Alliance (PCA).

I've spent 11+ years in the corrective fitness industry, and have too many alphabet-soup certifications to bore you with.I also played four years of Division One baseball at Fresno State from 2000-2003.

It's NOT how you study, but what you study that counts.I apply human movement principles (or rules), validated by science, to hitting a baseball and softball.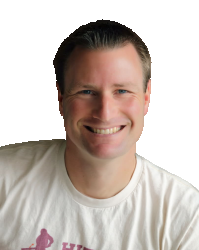 Latest posts by Joey Myers (see all)
https://hittingperformancelab.com/wp-content/uploads/2018/05/best-swing-in-baseball-e1525801394198.png
450
450
Joey Myers
https://hittingperformancelab.com/wp-content/uploads/2018/05/hitting-performance-labs_c90c0362088ef1d3d528f3078f4f8ac1.png
Joey Myers
2018-05-08 16:47:52
2018-08-20 04:31:43
Best Swing In Baseball: 'Showing Numbers' Objections Answered