Is Hitting Hard Line Drives Using Swinging Up Or Down Drills? Getting On Top Of Baseball Or Softball? | How To Stop Chopping Ground Balls & Square Ball Up!
Is hitting more hard line drives all about using swinging up or down drills?  How about getting "on top" of the baseball or softball?  Discover how to stop chopping too many ground balls and square the ball up more in this conversation with Perry Husband of EffectiveVelocity.com.
Is "Swinging Down" Okay Since Alex Rodriguez Said So?
Before you watch the above video interview with Perry Husband, please watch the following 7-min video of Alex Rodriguez sticking-it-to-the-hitting-man lol (I promise you, it's rather entertaining)…
Wow!  The Social hitting community had a blast with this video.  Coaches talking how:
Cool his blue pool (which turned purple periodically throughout the video), and green lush backyard were…
He added some sweet after effects into his video…
He may have had a couple bottles of wine (not glasses) pre-shoot, probably at the cautioning of his gal-pal J-Lo…
And the elephant in the room, how he seemed disconnected describing the elite swing…
There was A LOT to unpack in A-Rod's video…here's what he covered in only 7-mins:
Real v. Feel – How to get the ball up…Swing down to get the ball up…swing down for "line to line"
How to be effective as a hitter (Launch Angles, Line to Line) – forget "Launch Angle", "Line to line" (beat the shift)…Legs underneath you with leverage, knee down to the ground…Think with "Ferris Wheel" launch angle…Ferris Wheel & "blind spot"…can't catch up to fastball up?
Sabermetrics v. Experience – Top 4 of last 5 winning teams, #1 in contact, least in K's…Sabermetrics v. Experience…"an out is an out", "K's are overrated"…"Made to measure" approach, contact is king.
SCIENCE-BASED TRAINING:
Improve your hitting strategy dramatically by applying human movement principles.
Learn not only how and what to train but also the science behind the methods.
So now back to the video analysis Perry Husband and I did (tippy-top video) of A-Rod's video analysis.  Here are some bullet points of what we cover:
Does hitting 100-mph ball exit speed mean you're maxing out?  How do you know what your max is?
How applying tested human movement principles validated by REAL Science results in almost instant changes to key metrics,
Why hasn't analytics given more value to Perry's Effective Velocity?
Are there instances that "swinging down" is okay to teach hitters?
Why fastballs down, hit on the ground, reveal some of the highest ball exit speeds & why curveballs are some of the farthest hit balls…
As always, the following are quick reference points you can use to jump around in the supplemental analysis:
At about the 0:00 minute mark, talking about Alex Rodriguez explaining feel and "swinging down", "squishing bugs", and knee going to the ground, A-Rod said only way to lift is to "go down"
At about the 5-min, 30-sec mark, three major issues A-Rod brings up in the video: 1 ) Real v. Feel, 2) How to be effective as a hitter, & 3) Sabermetrics v. Experience, coaches go to one side or the other, A-Rod is right and wrong at the same time, lets get player (ahem, A-Rod) on tee and measure ball exit speed and launch angle – test it!  Let's quantify and prove it or disprove it, early barrel dump works if pitchers aren't elevating fastballs, very little on internet is testable, guys not liking ball exit speed and heavy ball tee swings for evaluation – Why not wanting a baseline?  Just because you're hitting 100-mph exit velocity, is that your maximum?  How do you know without a baseline?
At about 14-min 30-sec mark, 3-dimensional hitting – verticals, horizontals, and timing or pitch velocity, where does power come from (according to A-Rod)? what do certain mechanics contribute to verticals, horizontals, power, or timing? Testing a hitter off the tee with regular ball, then heavy ball, then test it LIVE with ball, can see where hitter is deficient, out of 7-8 new kids (current hitters Perry is working with) have increased avg. 7 to 8-mph ball exit speed almost instantaneously, cleaning up mechanics aren't like getting stronger and more coordinated, which takes more time,
At about 22-min 30 secs mark, Launch Angles are numbers without brains and coaches treat it like a character in a movie! Has Aaron Judge or Giancarlo Stanton ever hit a ball at their max in a game?  "Ferris wheel" swing and the "blind spot", what happens when the low fastball disappears, from TM's perspective what is the "Ferris wheel" swing or is he using the WORST metaphor ever?! "Merry-Go-Round" versus "Ferris Wheel" swing, having a little bit of both depending on pitch height, depth, and timing, 150 locations within the strike zone – can you take same swing to each of those?
At about 30-min mark, Perry talks about his swing was in low-80's in Ball Exit Speed when 100% purely rotational swing, but in the high 80's low-90's when releasing backside, there are consequences to mechanics you choose, are you afraid to test it? Perry is starting a club doing a bunch of different tests and demos on the mechanical side and effective velocity (show hitters what they're missing), 18 of 19 Reds losses came on an EV inefficient pitch,
At about 35-min, 30-sec mark, what's your hitting operating system? Best hitters in the world miss 80% of the time and hit it on the screws 20% of the time, is your hitting OS to reduce strikeouts above everything else? What are you giving up because of your primary hitting OS?  Looking away and adjusting in works IF pitchers keep throwing fastballs outside and/or down, and leaving off speed stuff up, what happens when Trout doesn't see one fastball down?  Or one off speed or breaking pitch up?  Why hasn't analytics given more value to Effective Velocity?  Because they don't acknowledge measurement of timing,
At about 43-min mark, how can a pitcher be effective with Trout, he chooses to adjust to pitches not sit on them, he gives up a longer front arm on pitches up and in to get extended on down and away, how do you move away from the "adjustable" swing, 2015 Trout hit 6 bombs in the up/in box – made adjustment to pitchers changing, Trout almost has a recession-proof swing,
At about 50-min mark, if did study May of 2019 – fastball use top of strike zone would be up, couldn't do 100% ferris wheel or 100% rotational, A-Rod is right and wrong at the same time, "swinging down" is okay for uppercut hitters, the brain is one step behind the brain, however in REAL swinging down on the ball DOES NOT make it go up consistently – center to center contact does (or slightly below center), gotta get hitters better at verticals, horizontals, and timing, can't be 100% metrics OR 100% experience, "econ" hitting coaches? Linking Sabermetrics to the Scientific Process – asking question, form hypothesis, research subject, gather and compare data, then come to conclusion,
At about 57-min mark, Perry discusses how overrated backspin is and the importance A-Rod gave to it, why fastballs at bottom of zone have high exit velocities on the ground – from hitter's perspective fastballs have backspin, struck grounders don't change direction of pitcher's spin…same with curveballs, Dr. Robert Adair in The Physics of Baseball said CB's are hit the furthest – think about it, from hitter's perspective CB's have topspin, and when a hitter puts "backspin" on it, this doesn't change direction of pitcher's CB spin, so a pitcher should reverse that, locate fastballs up and curveballs down,
At the 1-hour, 2-min mark, Perry's starting paid membership club at 65% OFF* (for limited time only) to get people started, daily Monday through Friday, demos, study of hitter or pitcher, at bat that stood out from EV standpoint, 15-20 min video that shows in personal locker, do for baseball and softball,
At HittingPerformanceLab.com FREE book just pay $11.95 S/H, TheStartingLineupStore.com use coupon code: GET10OFF at checkout
At about 1-hour, 6-min mark, I talk specifically how to lock the front arm out – direction-wise – to get 'showing numbers' and 'hiding hands' as well, killing three birds with one stone
*The regular price on that will be $299 for the year, but the first 100 will get 2/3 off or $99 for the year.  They get their own personal online locker where the videos will be delivered Mon through Friday.  15-20 minute videos that will feature pitching strategy on sequencing, pitch design, hitter profiles, pitcher profiles and breakdowns, at bat of the day with data and Ev breakdown.  In other words, the truth about what's really going on within the game, timing breakdown.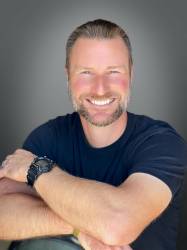 Latest posts by Joey Myers
(see all)
https://hittingperformancelab.com/wp-content/uploads/2019/05/a-rod-hitting-video-perry-husband-joey-myers-interview.png
279
500
Joey Myers
https://hittingperformancelab.com/wp-content/uploads/2021/10/hitting-performance-labs_c90c0362088ef1d3d528f3078f4f8ac1-300x75.png
Joey Myers
2022-08-01 09:30:44
2022-08-02 02:56:09
Is Hitting Hard Line Drives Using Swinging Up Or Down Drills? Getting On Top Of Baseball Or Softball? | How To Stop Chopping Ground Balls & Square Ball Up!