Stop AND Fix Missing Under Ball, Hitting Popups, & Late Batting Timing For Baseball & Softball | Hit More Line Drives, Swing Bat Faster & For Power
Learn how to Stop AND Fix missing under the ball, hitting too many popups, and late batting timing for baseball and fast-pitch softball players.  Discover how to swing the bat faster, for more power, and ultimately hit more line drives.
"Shorten Swing" Like An Elite Hitter (Not What You Think)
Ask any "self-proclaimed" hitting coach what a "short swing" is, and you'll get many differing interpretations.  I think the problem is found in the debate of feel versus real.  If you ask professional and MLB hitters what they're trying to do, and they'll use phrases like:
"I'm trying to stay short to the ball", or
"I'm trying to be compact"...
The challenge is these examples are so vague, they're widely open to interpretation.  And give coaches that kind of slack, and they tend to "hang" their hitters.  For instance, take the following swing example of Kris Bryant:
Some coaches will say his swing is too long, and that ONLY Big Leaguers can have swings like this.  This is an EXCUSE.  Albert Pujols, Alex Rodriguez, and Mark McGwire have been quoted as saying they swing/swung down on the ball.
You see, what elite hitters are feeling, and what we're actually seeing on slow motion video (what's real) can be two totally different things.  So how do we get our hitters to "swing shorter", like Kris Bryant…?
…without using hitting aids, and using effective external coaching cues, which science says are far superior than internal ones (CLICK HERE to read this post about that).  Without further adieu, here's the…
SCIENCE-BASED TRAINING:
Improve your hitting strategy dramatically by applying human movement principles.
Learn not only how and what to train but also the science behind the methods.
Shorten Swing Path Drill
In the above video we discuss:
Drill Objective: to help fix "casting", "long", or "bat drag" type swings.
Define "Long" versus "Short" swing
Finger Pressure for "connection"
Hitting the "catcher's glove":
– "Ferris Wheel" versus "Merry-Go-Round"
– Throwing barrel "sideways"
– Using Variations
Ropebat as a supplemental hitting aid.
The following is the NEW Improved and Updated version of the video above…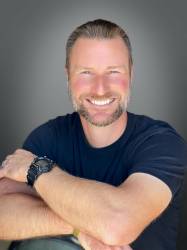 Latest posts by Joey Myers
(see all)
https://hittingperformancelab.com/wp-content/uploads/2022/07/How-To-Stop-Missing-Under-Ball-Hitting-Popups-Late-Batting-Timing-For-Baseball-And-Softball.png
423
800
Joey Myers
https://hittingperformancelab.com/wp-content/uploads/2021/10/hitting-performance-labs_c90c0362088ef1d3d528f3078f4f8ac1-300x75.png
Joey Myers
2022-11-08 09:00:23
2022-12-20 05:33:33
Stop AND Fix Missing Under Ball, Hitting Popups, & Late Batting Timing For Baseball & Softball | Hit More Line Drives, Swing Bat Faster & For Power