Hit Line Drives Instead Of Ground Balls, Why Squishing Bug Is Bad, & Keep Head Still While Batting: Justin Turner Baseball & Softball Swing Analysis
Discover how to hit more line drives instead of ground balls, why squishing the bug is bad, and learn how to keep the head still while batting in this Justin Turner baseball and softball swing breakdown.
The Anatomy Of A Game Winning Justin Turner Walk Off Homerun
To be honest with you…
I MISSED watching the Justin Turner walk off homerun LIVE!!
My excuse…?
For those of you who can remember when your kids were 2-5 years old, you might recall the Disney channel being on almost constantly in your household.
When I turn on baseball, I get "Why are we watching this…?" from my 5yo.  And not after 30-mins of it being on…no…RIGHT AWAY!
He could be drawing, watching a kid's show on his Kindle, or playing with his NERF gun, and he knows when the channel is changed.  It's like he knows it's going to happen before it does.  That's another talk for another day.
But I digress…
I did get to see the replay of the game winning dinger via Twitter…
And, I DO know this, Justin Turner's walk off homerun was a thing of beauty.
As many of you know, I get a lot of Fixed Mindset knuckleheads claiming this system doesn't work at the higher level on the socials…in baseball and softball circles.
I blame the lenses they look at hitting through, which – let me tell you – are far less effective than picking up a bar fly with "beer goggles".
Seriously though, here's some context to put the dinger in perspective, before getting to the info in the video above…
Game 2 of 2017 NLCS,
Walk off 3-Run homerun,
92-mph 2-seam FB middle down, and
In this Justin Turn walk off homerun swing analysis, we'll go over…
SCIENCE-BASED TRAINING:
Improve your hitting strategy dramatically by applying human movement principles.
Learn not only how and what to train but also the science behind the methods.
What's he IS NOT Doing
I know, shocker for a select few out there.  I do define some of the above terms in the video, so make sure you watch that before commenting.  I know some of the cues can be used with the right framing of it.
So let's see…
What he IS Doing
Catapult Loading System principles: globally flexed spine, hiding hands, showing numbers, and
Pitch Plane Domination: knee action, back foot skip, early barrel on pitch plane, barrel stays on plane for long time, great spine angle at impact.
The Catapult Loading System Kindle eBook Giveaway
Just FYI, on this Friday, October 20th, I'm giving away free Kindle versions of my new book The Catapult Loading System: How To Teach 100-Pound Hitters To Consistently Drive The Ball 300-Feet…but here's the catch, this giveaway is for 5-days ONLY!  Last time I did this, over 1,300 coaches and parents downloaded the ebook.  And you don't have to have a Kindle to read the book, just download the Kindle app on your mobile device.  If you've already downloaded it, then I'd appreciate it if you could let a friend know.  Literally hundreds of coaches across the States are getting the same results – if not better – with their hitters (literally THOUSANDS of them!!) using this system, than I am with mine.  I'll make the announcement over email and Facebook, so please look out for that in a couple days…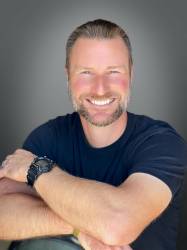 Latest posts by Joey Myers
(see all)
https://hittingperformancelab.com/wp-content/uploads/2017/10/Justin-Turner-Swing-Analysis-Hit-Line-Drives-Instead-Of-Ground-Balls-WHY-Squishing-The-Bug-Is-Bad.png
423
800
Joey Myers
https://hittingperformancelab.com/wp-content/uploads/2021/10/hitting-performance-labs_c90c0362088ef1d3d528f3078f4f8ac1-300x75.png
Joey Myers
2023-01-16 09:15:21
2023-01-17 06:38:34
Hit Line Drives Instead Of Ground Balls, Why Squishing Bug Is Bad, & Keep Head Still While Batting: Justin Turner Baseball & Softball Swing Analysis