Does Chris Davis Hit Backwards?  Common Mistake #4 (of 4)…
The last installment to the Hitting Backwards: 4 Common Mistakes Hitters Make video series, looks at the swing of 2013 MLB home-run leader Chris Davis.
"Being short to the ball" is disastrous to repeatable power.  We can be 'compact', but 'swinging down on the ball' in order to be 'short to the ball' is NOT what the best do.
Get "on pitch plane" with the barrel as soon as possible is what I tell my hitters to do.
In this Chris Davis video, we'll look at:
The science of barrel path,
5 Problems with being "short to the ball", and
When the barrel should accelerate.
The Science of Barrel Path
Center spinning axis (the spine and torso)
Centripetal Force = center-seeking (arms and hands)
Centrifugal Force = center-fleeing (barrel)
5 Problems with "Being Short to the Ball"
Some write off what Chris Davis does here as being above average in size and weight, in other words, "he's just strong and can get away with doing it like this." I beg to differ…Aaron Miles told me that a downward traveling barrel (to impact) hitter doesn't last past AA-ball.
Here are 5 PROBLEMS with 'being short':
Jab v. Knockout punch
Rather get hit by a train going 30mph, or motorcycle going 60mph?
NOT in hitting zone very long
Weakness to off speed and breaking balls
Focuses barrel acceleration at the wrong time
When the Barrel Should Accelerate
Here's how Chris Davis transfers energy and uses Centripetal and Centrifugal Forces in his swing:
Potential Energy – made up of his height, weight, joint mobility and stability, bat length and weight.
Kinetic (moving) Energy – he un-weights the bat with forward momentum, then transfers that into angular (turning) momentum…
Barrel – because of the barrel's moving inertia, Davis fights center-fleeing Centrifugal Forces early by keeping his front arm slightly bent to increase the speed of his body's rotation, AND to accelerate the barrel.  Then as his barrel "turns the corner"…
Ball – …it gets on plane early, body to barrel to ball energy transfer is almost complete…Chris Davis finally gets long through contact with his arms (center-fleeing Centrifugal Forces).
If after reading this Chris Davis video post, you missed Parts 1-3, here they are: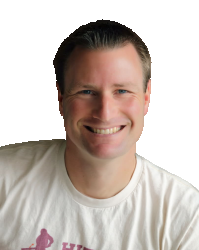 I'm a member of the American Baseball Coaches Association (ABCA), the International Youth and Conditioning Association (IYCA), and the Society for American Baseball Research (SABR).I'm also a HUGE supporter of the Positive Coaching Alliance (PCA).

I've spent 11+ years in the corrective fitness industry, and have too many alphabet-soup certifications to bore you with.I also played four years of Division One baseball at Fresno State from 2000-2003.

It's NOT how you study, but what you study that counts.I apply human movement principles (or rules), validated by science, to hitting a baseball and softball.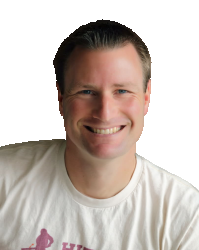 Latest posts by Joey Myers (see all)
https://hittingperformancelab.com/wp-content/uploads/2014/04/chris-davis.jpg
400
600
Joey Myers
https://hittingperformancelab.com/wp-content/uploads/2018/05/hitting-performance-labs_c90c0362088ef1d3d528f3078f4f8ac1.png
Joey Myers
2014-04-30 17:55:15
2018-11-19 05:42:54
Chris Davis Video: "Power Move"