In This Softball Hitting Tips Video,
…We'll be talking about softball hitting tips that work well for baseball too. What happens when a hitter doesn't optimally use the Conserving Angular Momentum to fit a softball or baseball swing outcome:
Problems and compensations, and
What you can do to fix it.
This video compares a…
…Two-week swing period from one of my ten-year-old baseball hitters, Mikey.  It doesn't matter whether we talk baseball or softball hitting tips, it's human movement principles we should be concerned with.  It's just amazing how one small change can have such a profound effect on bat speed.
Clarification on the front arm barring out…
ARM Barring Bad: when it happens up to the Fight Position and/or during bat lag or drag.
ARM Barring Okay: when we get to contact.  You see Big Leaguers do this when they're adjusting to reach pitches lower in the zone or towards the outside part.
Please realize that a hitter swinging with an early arm bar will cause them to rotate slower, leaving them susceptible to fastballs up or inside the strike zone.
I'm not talking about the shape of the front arm at impact, which if straighter will increase Ball Exit Speed.  I teach my hitters to start bent, then let the pitch location dictate whether that front arm gets to bent or not at impact.
See, hitters don't know what pitch type, speed, or location beforehand.  So our softball or baseball swing must build in that margin for error.
How-to Fix:
Break the swing apart into two steps: 1) To the Fight Position (Landing), 2) Go into the Final Turn.
NO extra movement with the hands going back is allowed before hitter proceeds to step-two above.
Once they get to the Fight Position, tell the hitter to move the upper body as "one piece" to get into the Final Turn.
Doing this while hitting a heavy bag would be great because it allows the hitter to go into the Final Turn at game speed, and gives instant feedback to the contact position
Resources:
CLICK HERE for short video on Conserving Angular Momentum from the Public Broadcasting Station (PBS) on Circus Physics.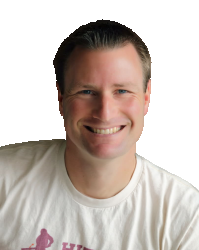 Latest posts by Joey Myers
(see all)
https://hittingperformancelab.com/wp-content/uploads/2014/01/softball-hitting-tips-video-faster-turn.png
405
306
Joey Myers
https://hittingperformancelab.com/wp-content/uploads/2018/05/hitting-performance-labs_c90c0362088ef1d3d528f3078f4f8ac1.png
Joey Myers
2014-01-29 23:50:08
2018-11-22 21:22:53
Softball Hitting Tips Video: Bat Speed Killer!