Does Miguel Cabrera Hit Backwards?  Common Mistake #3 (of 4)…
The third installment to the Hitting Backwards: 4 Common Mistakes Hitters Make video series, stars 8-time All-Star & 2-Time AL MVP Miguel Cabrera.  I'll show you how hitting instructors get torque timing wrong, causing reciprocal inhibition to occur in reverse.
In this Miguel Cabrera video, we'll look at:
Why walking mechanics hold the key to repeatable power,
Whether we should land front foot closed or open?  And
Why the timing of torque is important.
Thanks to Bob Hall from Canada for the subject of this video blog article.
Walking Mechanics: Key to Repeatable Power?
The following "compression signal" sequence is according to Dr. Serge Gracovetsky's spine engine mechanics:
Left front leg heel strike – compression signal travels up the leg into the pelvis telling it to open to the right,
The signal continues up the spine into the shoulders, telling them to counter-rotate (left), and
This is why your opposite arm and leg come forward at the same time.
Land Front Foot Closed OR Open?
Big guys like Barry Bonds and Miguel Cabrera land closed (less than 45-degrees). Small guys such as Ryan Braun and Jose Bautista tend to land open (more than 45-degrees).  Which way is the right way?
4 reasons to keep the front toe open (minimum of 45-degree angle):
Joint Connection – Toe closed? So is knee and pelvis.  The compression signal travels fast after heel strike, so pelvis must be in neutral (or parallel to the plate) in order to open without friction,
NO Separation – If toe, knee, and pelvis are closed after compression signal, then front shoulder has to compensate by flying open the same time as the pelvis.  This doesn't engage our elastic energy systems.
Compensation is Inevitable – We find the closed toe in hitters like Barry Bonds and Miguel Cabrera just end up peeling or jumping open anyway at or shortly after contact.  So why not get the toe out of the way to begin with?
Pitchers Land Open – And also if you look at Olympic Throwers and Shot Putters, they all land open before they throw or "put" their objects.
Why the Timing of Torque is IMPORTANT
Torque timing in the swing, also known as shoulder-pelvis separation, is often cued wrong.  Instructors often yell, "Fire the Hips!"  In high level swing mechanics, we find the hips (or pelvis) does fire first.  But, the timing coaches cue on is all wrong.  Shoulder-pelvis separation occurs before the front heel touches down, NOT after.
If you missed the following parts to the Hitting Backwards: 4 Common Mistakes Hitters Make video series:
CLICK HERE for Common Mistake #1 featuring Ryan Braun
CLICK HERE for Common Mistake #2 featuring Adrian Gonzalez
Stay tuned for Common Mistake #4, where we debunk whether the friction-free swing is pushing or pulling the backside through…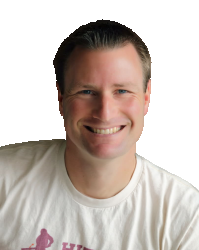 I'm a member of the American Baseball Coaches Association (ABCA), the International Youth and Conditioning Association (IYCA), and the Society for American Baseball Research (SABR).I'm also a HUGE supporter of the Positive Coaching Alliance (PCA).

I've spent 11+ years in the corrective fitness industry, and have too many alphabet-soup certifications to bore you with.I also played four years of Division One baseball at Fresno State from 2000-2003.

It's NOT how you study, but what you study that counts.I apply human movement principles (or rules), validated by science, to hitting a baseball and softball.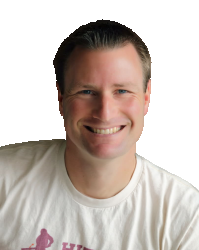 Latest posts by Joey Myers (see all)
https://hittingperformancelab.com/wp-content/uploads/2014/04/miguel-cabrera-torque-separation.png
446
417
Joey Myers
https://hittingperformancelab.com/wp-content/uploads/2018/05/hitting-performance-labs_c90c0362088ef1d3d528f3078f4f8ac1.png
Joey Myers
2014-04-25 03:21:41
2018-07-17 04:41:21
Miguel Cabrera REVEALS Timing Of Torque