Load Stride: How To Fix Lower Body Swing Mechanics, Weight Distribution, & Proper Footwork For Beginning Baseball & Softball Hitters
Discover the load and stride!  Learn how to fix lower body swing mechanics, weight distribution, and proper footwork for beginning baseball and softball hitters.
Gain Distance The Easy Way PART 1
We're going over:
How to feel lighter in the Final Turn using the rule of Un-Weighting,
Moving the body forward to create momentum, and
Turning Yourself into a Projectile Missile (Broad v. Triple Jump).
It's amazing what happens when you add a little momentum.  Muscles don't have to work as hard, and the body moves effortlessly through space.  We get a "head start" using our body's weight more than we realize…to get up from the floor, the couch or chair, or to step up into the bed of a truck.  Why should hitting be any different…heck, just about every good player uses momentum in some way.  I hope you enjoy Baseball Hitting Video Gain Distance PART-One.
CLICK HERE to watch a YouTube video on how Babe Ruth gains distance the easy way.
MLB Small-Boppers Who Use Forward Momentum…
Jose Bautista (4-Time All-Star):
Andrew McCutchen (2013 NL MVP, 3-Time All-Star):
Robinson Cano (5-Time All-Star):
Jumping World Record Holding Athletes Who Use Forward Momentum:
Standing Long Jump, Korean World Record holder at almost 10.5 feet:
Triple Jump World Record Holder Jonathan Edwards from Great Britain at 18.29 m (60 ft 0 in):
CLICK HERE for Baseball Hitting Video PART-2, where we go over how to apply what we learned in this video.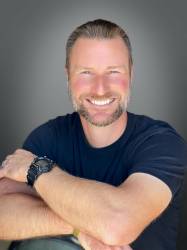 Latest posts by Joey Myers
(see all)
https://hittingperformancelab.com/wp-content/uploads/2013/12/baseball-hitting-video-gain-distance-part-1-hitting-performance-lab.jpg
360
480
Joey Myers
https://hittingperformancelab.com/wp-content/uploads/2021/10/hitting-performance-labs_c90c0362088ef1d3d528f3078f4f8ac1-300x75.png
Joey Myers
2023-03-06 09:30:58
2023-03-07 06:15:52
Load Stride: How To Fix Lower Body Swing Mechanics, Weight Distribution, & Proper Footwork For Beginning Baseball & Softball Hitters