Easton Mako Torq Aluminum Bats: WORST Mistake You Can Make Right Now
Let me be clear about the objective of this article.  There are bats, and there are hitting aids.  Easton Mako Torq aluminum bats have attempted to fuse both together.  This is fine, but the price point is high ($280-550) when compared to a simplified alternative.
We HAVE to scrutinize hitting aids with science, like we do efficient hitting movements.  If you haven't heard of Easton Mako Torq aluminum bats yet, then here you go…
Key product marketing differentiation says they use "360-degree Torq Rotating Handle Technology".  Easton's claim is to stop a hitter from rolling their hands over at contact.  Their launch video says these aluminum bats help to be "short to the ball", "square up more pitches", "get to the zone faster", and "stay in the zone longer".
Let's answer these THREE questions:
Is rolling over a big problem?
What do cues like being "short to the ball" really mean? And,
What is a better more affordable hitting aid than the Easton Mako Torq?
Is Rolling Over a Big Problem?
HUGE!  Three reasons why:
Youth level coaches instruct players to hit the ball on the ground because fielders can't play catch,
Misinformed coaches have "hands" dominant swing approaches, and
Coaches use rapid fire "quick hands" toss drills.
Point #1 doesn't transfer to the bigger field, where 95+% of ground-balls are outs.  The hands DO NOT create bat speed on their own.  They merely amplify energy transfer originating in the torso.
Point #3 isn't practicing like we're going to play. A hitter has around 20-30 seconds between each pitch, so the goal is NOT how many balls we can hit in five seconds.
What Do Cues like Being "Short to the Ball" Really Mean?
The marketing for Easton Mako Torq aluminum bats promise – that by using their bat – a hitter will:
"Be short to the ball",
"Square up more pitches",
"Get to the zone faster", and
"Stay in the zone longer".
Let's briefly break these claims down…
"Be short to the ball"
It's not how short a hitter can be to the ball, but how quickly they can get the barrel on the plane of the pitch.  Easton Mako Torq aluminum bats DO NOT help with this.
"Square up more pitches"
If rolling handle technology can counteract a hitter from rolling their wrist over at contact, then this may be true, sometimes.  Squaring up more pitches has MORE to do with a hitter's timing.  Also, where a hitter makes contact in the impact zone can be the difference between hitting the sweet spot consistently or not.  Unfortunately, the Easton Maco Torq DOES NOT help with timing or a hitter's contact point.
"Get to the zone faster"
Getting to the zone (impact zone I assume) is all about the Conservation of Angular Momentum.  Since a hitter doesn't know which type of pitch, speed, and location beforehand, it's a race – after a decision to swing has been made – to get the barrel on the pitch plane as soon as possible.  In order to spin faster, the hitter MUST stay tight in the turn until the barrel is on plane.
"Stay in the Zone longer"
Here's where I think Easton Mako Torq aluminum bats hit the mark.  IF – and it is a BIG "if" – these bats can stop rolling over, then a hitter's "stay through" will get better.  But at a price ($280-550).  And once the hitter has to swing a normal "one-piece" bat, then I'm not sure if the anti-roll over mechanics would transfer.  I don't see higher levels adopting Easton Mako Torq aluminum bats.
What is a Better More Affordable Hitting Aid than the Easton Mako Torq?
Easton Mako Torq aluminum bats are an expensive fusion of bat and hitting aid.  If you're looking for a hitting aid that:
Provides great feedback for rolling OR not rolling the wrist at contact…
Hitters can use for dry swings, tee, soft toss, and LIVE batting practice…
Improves eye-hand coordination with a slim hit-able surface…AND…
Post UPDATE: By the way, about a couple months after publishing this YouTube and article (when it began to gain serious traction – and as of this 'update' the video has been viewed almost 80K times on YouTube), one of Easton's engineers contacted me VERY unprofessionally.  Clearly he had a bone to pick.  Saying I had zero ground to stand on, and how could I 'bad mouth' their precious Mako Torq technology…that I didn't know what I was talking about.  What's laughable is that this "engineer" couldn't supply me with credible studies that supported their claims…he said they had them, but he wouldn't share.  Hmmmm…
Let me be clear, I LOVE Easton bats, and preferred them well over Louisville Slugger's. However, I don't agree with their opinion on Torq technology benefits.
From what I've heard, Easton purchased the patent from a High School player who made the technology, in wood shop class, to alleviate pain in his wrist when swinging.  IT WORKED!!  If Easton would have marketed it based on that, there would be no discussion.  But I feel they stretched the technology truth a bit too much.  You be the judge.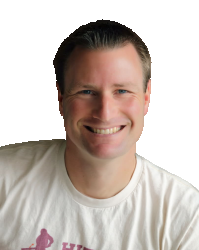 I'm a member of the American Baseball Coaches Association (ABCA), the International Youth and Conditioning Association (IYCA), and the Society for American Baseball Research (SABR).I'm also a HUGE supporter of the Positive Coaching Alliance (PCA).

I've spent 11+ years in the corrective fitness industry, and have too many alphabet-soup certifications to bore you with.I also played four years of Division One baseball at Fresno State from 2000-2003.

It's NOT how you study, but what you study that counts.I apply human movement principles (or rules), validated by science, to hitting a baseball and softball.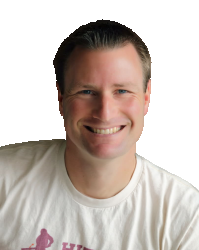 Latest posts by Joey Myers (see all)
https://hittingperformancelab.com/wp-content/uploads/2014/08/aluminum-bats-easton-maco-torq.jpg
1200
2200
Joey Myers
https://hittingperformancelab.com/wp-content/uploads/2018/05/hitting-performance-labs_c90c0362088ef1d3d528f3078f4f8ac1.png
Joey Myers
2014-08-22 04:35:34
2018-07-23 15:50:31
Aluminum Bats: Easton Mako Torq MISSED The Mark?