NO Stride Vs Leg Kick MLB Player Swings | STOP Hip Coil & Slide Hitting Drills For Lower Body Baseball Softball Mechanics? | How To Hit Line Drives & Square Up The Ball More
Find out if a NO stride versus leg kick makes for a better MLB player swing – does it REALLY matter? In this video, discover whether you should STOP hip coil and hip slide hitting drills for lower body baseball and softball stride mechanics. And lastly, learn how to hit line drives and square the ball up more often.
Anthony Rendon Swing Analysis: "Getting Shorter & Staying Shorter"
Hey, what's going on, it's Joey Myers from the Hitting Performance Lab. In this Anthony Rendon swing analysis, we're going to go over a couple of things…
Inward turn of the pelvis pre-stride touchdown?
"Hip slide" as a stride technique,
Shifting foot pressure, and
Get short, stay short…
Transcription of above Anthony Rendon swing analysis is what follows…
Inward Turn of the Pelvis Pre-Stride Touchdown?
First off, I wanted to show a pitcher's view and talk about how really insignificant the turning in of the pelvis is. I have Javier Baez over here on the right, and I've done a swing analysis on him where we talked about this. Anthony Rendon is over here on the left.
You can see the difference in how much that they turn their pelvis in or don't turn their pelvis in. And my argument is that we really don't need to do that. We talk about putting the hips on a skewer … where the skewer goes through the hips towards the pitcher and that the hips slide on that skewer.
The only time they can come off the skewer is during the actual turn itself as the pelvis starts to open. But we don't want to see it come off the skewer, by turning into the skewer before that, which we see Baez doing over here. You can see both butt cheeks pretty much from there, which you really only see one butt cheek over here with Anthony Rendon.
I wanted to start this off and show you this view and just take my word for it … there are many swings here of Anthony Rendon, who's doing the same thing in all of them. It's not just because this pitch is inside.
SCIENCE-BASED TRAINING:
Improve your hitting strategy dramatically by applying human movement principles.
Learn not only how and what to train but also the science behind the methods.
Anthony Rendon Swing Analysis: "Hip Slide" as a Stride Technique
Now, one thing I wanted to highlight, in this Anthony Rendon swing analysis video is the hip slide as a stride technique. And what you'll see here is Anthony Rendon really doesn't have much of a stride. You can argue here that maybe he's got a little bit of a toe tap where he kind of sets the foot out there. He's got his weight at about a 60/40 type of position. And then what you're going to see is his hips slide forward on that skewer. And then he's going to start his turn.
I have some hitters that do this, and that choose to do this especially with two strikes or when they're facing somebody, a pitcher that's got above average velocity, and that is OK. The stride in our system is not meant for power. In the stride, I argue for any hitting system doesn't really contribute much power to the swing. You might get a half a mile per hour ball exit speed with a longer stride versus no stride. But a stride's main purpose is timing.
If my hitters are getting on time more often or they're comfortable with their timing and their stride, then we don't touch anything. However, if they're having a hard time with their timing and they have a high leg kick, then we may experiment with the toe tap or we may experiment with this hip slide style.
Shifting Foot Pressure
One thing I want you to check out in this hip slide is the shifting foot pressure, no matter what the hitter is using as a stride type, whether it's a leg kick, medium or high, a toe tap, a hip slide, or a slide step.
Does it really matter?
You're going to see them using shifting foot pressure. We should see in the beginning before the turn happens, before the hitter starts turning, and we should see foot pressure on the outside part of the back foot and the inside part of the front foot up until the start of the turn.
As you can see here, this is the start of the turn here. He's starting to load and take slack out of his system. And then you're going to see that shifting foot pressure go to the opposite side of what he started with. You're seeing on the outside here is going to shift to the inside of the back foot and it's going to shift from the inside of the front foot to the outside of the front foot.
Oftentimes you see hitters, some hitters more than others, where you can see the bottom of their front foot because they're on the outside or on the fifth metatarsal of the foot – the pinky bone in the foot. You see the bottom of their foot as they do it. Now, this isn't a teach. I don't talk about doing more or less than that. Typically, when the ball is closer to the hitter, you'll see more of the bottom of the foot. They'll be more on the outside part of the front foot.
And if the ball is more away, you'll see the foot a little bit flatter. Now, in this Anthony Rendon swing analysis, you can see that he stays pretty stable, pretty grounded with it, the sole of his foot, although it can be argued that he is definitely on the outside part of his foot, but more of the bottom than other players.
So this is the idea of a hip slide. It's OK for hitters to use, especially facing high velocity pitching, or maybe a two strike approach. But the objective of this is, if you're going to use a hip slide, minimal stride, minimal feet off the ground. The objective is to get on time more often. It isn't about gaining power, or taking away power. It's a timing mechanism.
Get Short, Stay Short
In this Anthony Rendon swing analysis, I'm going to show you a couple of swings exemplifying him getting shorter and staying shorter or getting low and staying low.
The benefits to this are when the hitter gets taller, as some coaches teach, getting their hitters to get tall or stand tall or stay tall or whatever. What tends to happen is, it pulls the hitter up on the plane and the pitch. They tend to hit the ball on the ground more, and if they are a little bit more mindful about their batted ball outcomes, and they are hitting more ground balls as they're swinging, getting taller…
What they'll end up doing is they'll compensate by using their hands more to get under the ball. We don't want to do that. We want to let the hands just swing. We want the body to get the barrel on the plane of the pitch.
What you're going to see at the start of the swing, even with a hip slide, you're going to see him drop below that bottom line. At the start of his turn, this is a typical at stride landing position, so if a hitter wasn't using this hip slide … they were using a slide step or leg kick or whatever, you would see the best hitters drop below the starting line.
Or maybe if they're more crouched like a Victor Martinez was, he'll start at this bottom line and stay under. This line down here. So, you're going to see he doesn't really pick this back foot off the ground. He just kind of goes to the toe, shifts his weight against a braced front side, which is "a" OK.
As long as there is a shift going on there, of the center mass, we're not squishing the bug or putting out a cigarette butt.
But you're going to see him stay below this line. So, he's going to get short. He's going to stay short. And he's using his knee action. He's using the distance between his feet to do this. Players that tend to skip too much, they skip their back foot six inches will end up taller above this line. And as they're swinging, they're getting taller.
This messes with vision and tracking. It messes with them getting on the plane, Anthony Rendon even actually gets lower during his turn. You see him getting lower and staying lower.
Here's another at-bat you can actually see from the beginning. You can see this hip slide toe tap, staying shorter principle where he's starting at his head setting the top line. Then you're going to see him set that foot out there. And he is going to, what we're going to talk about it in a minute, he's going to sit into this back hip, or his back-hip pocket.
Then you're going to see him as his hip slides before his turn happens. You see him sink below the bottom line and he's going to stay short or stay under that bottom line. Now, we talked about the neutral position that his pelvis, or hips, start in versus Javier Baez earlier in this video. You can see that here. And then what he's going to do as he gets that front foot out there is, he's going to sit and sink.
A couple of things we work on with hitters…
Sometimes our hitters will, as they stride, will straighten this back leg and will make them taller, obviously. Wherever they start, they'll end up above the line. Well, what we do is there is something in there that that hitter is trying to take slack out of this system, trying to create and hunt and seek out stability to be able to move from as they move into their turn. And they will straighten this leg out, which there is stability in straightening the knee out. And also, possibly going into kind of a hip extension where you come out of a hip hinge, or an athletic position.
We want to promote or encourage our hitters to be in more of an athletic position, which you see in this Anthony Rendon swing analysis. You can see that's what he's doing. One thing we do is take this back toe … instead of it pointing straight at the plate or perpendicular to the plate. We turn the back toe in slightly, which now gives the hitter a little bit of hip torque in the back hip.
The second thing that we do is, as you're seeing Anthony Rendon do here, is you're seeing him sit or sink into this back hip or back hip pocket. He's just kind of like there's a harness going over the back butt cheek. So, for a righty, the right butt cheek, and for lefty the left butt cheek.
Maybe they might feel that they're pinching their back groin a little bit, but they should feel like they're bone in their butt is peeking out of that back-butt cheek, they're sitting into that harness back there and it's not a rotating inward of the hip. We saw that at the beginning of this video comparing it to Javier Baez.
We saw Anthony Rendon not inward turn his hips. He sat into his back-hip pocket. That's more like what we're trying to do. We're trying to keep the hips on the skewer.
You see him sit. He goes from this kind of neutral position and then you see him take that stride and you see him sit into this back hip, which creates an environment of taking slack out of the system.
You turn that back toe in, creates back hip torque. And now we sit into that back-hip pocket and now we're all ready to go with the pelvis. Again, not an inward turn. He's just sitting into it. It's more linear, but in a diagonal fashion, it's not back towards a catcher, but it's kind of more behind, in line with the hitters back butt cheek.
Here it is again. Anthony Rendon swing analysis. You can see the getting shorter, staying shorter. He starts at the top. He gets out to that stride, that 60/40 weight distribution, you can see this back toe turn slightly in. You can see him sit or sink into that back-hip pocket. It's like he's sitting down on one side of his butt cheek.
You're going to see him move as he's getting close to the turn. You're going to see him move under the bottom line and he's going to stay shorter and stay under the bottom line.
What's also interesting to note here is this pitch is in and up, in or up, in and or up, and you're going to see the barrel path… He's not snapping it backwards like you see a lot of coaches doing. And teaching. It's okay to snap it backwards… when we're talking pitches middle away or middle down.
What he's doing is he's imagining that there's a catcher's gloves set up at his belly button and he is knocking that catcher's glove off. In order to get to this pitch, which is middle in and/or middle up. At a higher speed, this is how we catch up or how the best hitters catch up to pitches depth wise that are closer to their eyes and faster.
All right, last swing in this Anthony Rendon swing analysis, you can see, again, all the principles. In conclusion of this video, you're going to see him maintain his distance between his feet. He's going to start at the top before his swing starts, he starts to turn. He's going to drop below the bottom one by maintaining the distance between his feet is going to help him to get shorter and staying shorter.
You can take a PVC pipe with your hitters. You can set it at about their nose level and have them practice getting shorter, staying shorter by using their knees. We also don't want them to skip too far. We tend to like the one to three-inch skip and it all depends on how tall the hitter is and how young the hitter is. We maintain the distance between the feet. We use the knees.
You can see Anthony Rendon using his back knee. Even though the front knee gets straight, which some hitters like Anthony Rizzo, Cody Bellinger, Adrian Beltre … they tend to on pitches down in the zone, will keep this front knee bent and won't actually get it to straight. But they're also using their knee action to stay shorter, to stay below the bottom line.
How To Train Hitters with this…
And how do we do this? How do we train this into our hitters by taking this back foot, turn it slightly and towards the pitcher to create some hip torque back here. We are going to have the hitter sit or sink into that back hip. They're going to feel like a bone is sticking out of their back-butt cheek.
And they're going to ride that feeling up until their stride landing position. It also might help by using shifting foot pressure, getting the hitter to understand that they're going to start on the outside of the back foot, inside of the front foot. And as they approach stride landing and about this point, you're going to shift it to the opposite side of each foot. Outside becomes the inside of the back foot and inside becomes the outside of the front foot.
And this is an easy way to practice this. They can just do it in the room by just standing sideways like they're hitting, grabbing their thumb, their top hand thumb and practice, shifting back and forth, back and forth, back and forth.
Again, in this Anthony Rendon swing analysis video, we talked about:
The hip slide as a stride technique,
Shifting foot pressure,
The difference between Javier Baez and Anthony Rendon and how they inwardly turn the hips pre stride landing or they don't, and
The benefits of getting shorter, staying shorter, what to look out for distance between the feet, minimal to zero skip …
Using the PVC pipe…
…make sure that you're swinging smarter by moving better. And before I let you go, please like this video on YouTube, like our YouTube channel, and check this out…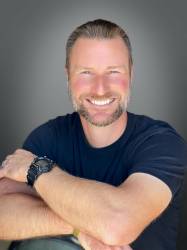 Latest posts by Joey Myers
(see all)
https://hittingperformancelab.com/wp-content/uploads/2020/01/STOP-Hip-Coil-Slide-Hitting-Drills-For-Lower-Body-Baseball-Softball-Mechanics.png
423
800
Joey Myers
https://hittingperformancelab.com/wp-content/uploads/2021/10/hitting-performance-labs_c90c0362088ef1d3d528f3078f4f8ac1-300x75.png
Joey Myers
2022-10-03 09:30:28
2022-10-04 05:07:56
NO Stride Vs Leg Kick MLB Player Swings | STOP Hip Coil & Slide Hitting Drills For Lower Body Baseball Softball Mechanics? | How To Hit Line Drives & Square Up The Ball More