This is Part 2 of a 3-part series on gaining power faster through nutrition:
Part 2 – [You Are Here] – The Right Nutrient Timing, Gain Power Faster!
Last post, we talked about timing your nutrition. But why? How does changing a few minutes of nutrition intake make any difference in your recovery and training? The answer revolves around your bodies hormonal response and an idea called the "Anabolic window."
Anabolic response is a fancy word for building. When you see the word anabolic, think to build, when you see the word catabolic, think breaking down.
This graph is showing the anabolic response to nutrients after you exercise. There is a sharp anabolic response to nutrients immediately after your workout. But as you wait, your muscles are less responsive to anabolic activates and less responsive to nutrition.
How Hormones Change Your Training
Why is this the case? This is because of an important hormone called insulin. Insulin is released by your pancreases into your bloodstream when your body detects certain foods in your system. The most popular function of insulin is the regulation of glucose. If your bloodstream has a glucose level that is too high, then this can be toxic and lead to death. So insulin helps lower your blood sugar. Thus you stay alive. Good!
Check this out, the presence of insulin after a workout has been shown to boost recovery and increase muscle gain.
Studies To Help Us
There have been many studies proving the effect of insulin on protein synthesis (the creation of new muscle).  Penn State University Medical School researchers found that insulin stimulated ribosomes (cellular machinery) involved in the creation of muscle protein.
In a different study, researchers from the University of Texas Health Science Center in Galveston found that, after an insulin infusion, new muscle creation (protein synthesis) in the muscle cell increased by approximately 67 percent post workout.
I took advantage of this insulin response to glucose right after workouts. This recovery tool, aided my fastball increase from 88 mph to 95 mph in less than a year. When you take your nutrient intervention serious. Big things happen. You accomplish performance goals you never thought possible. I want this same success for you.
I teach a lot of pitchers how to train harder and recover fast (to throw harder). So I call nutrient intervention "Throw Cheese Intervention." These same principals apply to hitters.
Here is an example of a normal insulin response to exercise without nutrient intervention:
Insulin's Bad Reputation
Insulin promotes fat syntheses and decreases fat breakdown when your body is in a sedentary state. Over a long period of time, high insulin levels and buildup of body fat have been linked to type 2 diabetes. This is true and scary for a lot of people out there. But keep in mind. The sensitivity of your fat cells to insulin to store fat, is highly dependent on your bodies anabolic state.
The degree at which insulin promotes fat storage (bad), or carbohydrate storage, or protein syntheses (good) depends on which cells are sensitive to the insulin. Different cells (muscle cells or fat cells etc.) are sensitive to insulin based on the timing of your nutrients in regards to when your body was stressed during training.
We detail this very important, nutrition time sensitive characteristic, in the Throw Cheese Nutrient System. The timing and effectiveness of your nutrient intervention has a huge effect on your hormonal and biochemical response to workouts. An elite athlete (who is training everyday) muscle cells responds positively to insulin, especially right after your workout.
Exactly What You Should Do
Right after your workouts your muscle cells are the most sensitive to insulin and glucose. There is a 15 to 45 minute window that your body is starving for nutrient intervention. During this time you need to consume a protein/carbohydrate beverage (in a liquid form). The carbohydrate I want you to consume is sugar.
This will "open" the gates for amino acids, creatine and glucose for new muscle creation, limit muscle damage and blunt negative hormone response from training. The ratio of carbohydrates to protein is 3/1 or 4/1 carbohydrates to protein. For a post-workout supplementation, a 200 pound athlete should consume approximately 15 – 20 grams of whey protein and 50 – 60 grams of high-glycemic carbohydrates (dextrose) immediately after training.
Here is a picture of my shake after a workout:
More precise calculation of your pre-training, during training and post training nutrition is something we will lay out for you later.  So stay tuned bro and bro-ettes!
Keep in mind, carbohydrates and protein are both good by themselves. But when you add them together,  carbohydrates are complimentary to protein in training recovery and strength gains. Immediately following your workout, is the "Prime time" to get protein/carbohydrates into your system. The faster the better!
The below graph shows a large anabolic difference when nutrient intervention takes place.
From the Throw Cheese Nutrient System:
What Kind Of Sugar?
Not all sugars are a strong stimulator of insulin. Avoid products with high fructose or galactose. For example, many fruits (bananas, apples, citrus fruits ) and all vegetables (asparagus, artichoke, beans, broccoli) contain high fructose levels. They are not ideal immediately after your workout (Plus they are slower to digest).  Strong insulin driving carbohydrates include sucrose, maltodextrin and dextrose.
Here Is What I Use
I prefer the carbohydrate dextrose (order Dextrose Powder
on Amazon). It is derived entirely from corn, making it natural, effective, and easily utilized by the body. You can scoop this into your shaker along-side your whey protein (whey protein is also very insulinogenic).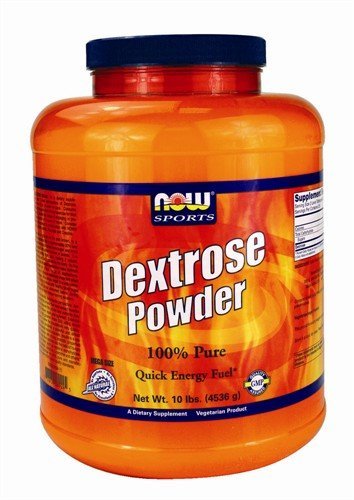 What If You Wait?
2 hours after your workout, your muscle can actually become insulin resistant. What this means is your muscle cells will not use the nutrients needed to build and repair the damage you caused during training. In other words, all the work you put into training is wasted. (what a crying shame!)
Do not waste your workouts by limiting your fuel intake. Every minute counts, literally.
Stay tuned for the next blog post, and keep working hard.
-Zach
PS: I wrote a a free course called "5 Nutrition Shortcuts To A 90+ MPH Fastball" grab your own copy —> click here
P.P.S.: Thanks for reading. Share this with a friend.
References:
Gleeson, M., Lancaster, G.I., and Bishop, N.C., "Nutritional strategies to minimize exercise induced Immuno suppression in athletes," Canadian Journal of Applied Physiology, 26(Suppl):S23-S35, 2001.
Levenhagen, D.K., Carr, C., Carlson, M.G., et al., "Post exercise protein intake enhances
whole-body and leg protein accretion in humans," Medicine and Science in Sports and Exercise, 34:828-837, 2002.
Ivy, J.L., Katz, A.L., Cutler, C.L., et al., "Muscle glycogen synthesis after exercise: effect of
time on carbohydrate ingestion," Journal of Applied Physiology, 64:1480-1485, 1988.
Ivy, J.L., "Dietary strategies to promote glycogen synthesis after exercise," Canadian Journal of Applied Physiology, 26(Suppl):S236-S245, 2001.
Suzuki, M., Doi, T., Lee, S.J., et al., "Effect of meal timing after resistance exercise on hind limb muscle mass and fat accumulation in trained rats," Journal of Nutritional Science and Vitaminology, 45:401-409, 1999.
Disclaimer: Always consult a medical professional before taking any nutrition supplements.
https://hittingperformancelab.com/wp-content/uploads/2015/04/pitchers-throw-cheese-e1430251437408.jpg
242
400
Joey Myers
https://hittingperformancelab.com/wp-content/uploads/2021/10/hitting-performance-labs_c90c0362088ef1d3d528f3078f4f8ac1-300x75.png
Joey Myers
2015-04-27 22:15:06
2016-02-23 19:18:52
The Right Nutrient Timing, Gain Power Faster!